Wimbledon hopeful Tomas Berdych books Queen's Club date for first time since 2005
Tomas Berdych will return to Queen's Club on the advice of his new coach this summer after an eight-year absence.
Last Updated: 05/03/13 2:16pm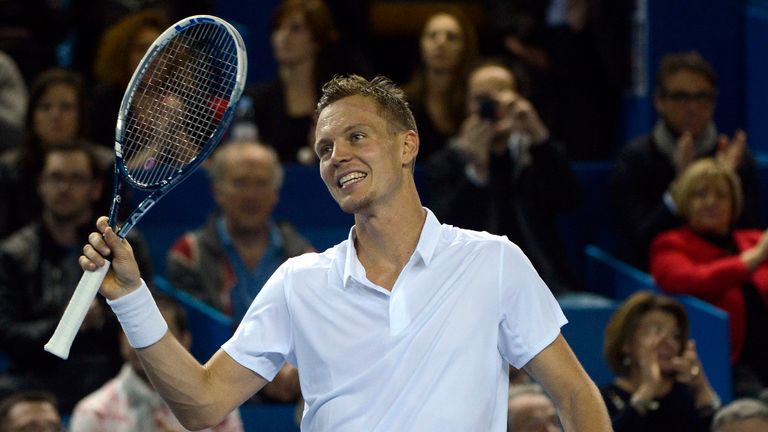 The Czech now has former world No 3 Ivan Ljubicic in his corner, and the recently-retired Croat reckons June's Aegon Championships are the perfect preparation for Wimbledon.
Berdych reached his first grand slam final in London three years ago, and he said: "The experience was great.
"It showed me a lot of things - that I'm able to play really well through two weeks, which is very tough. I now have experience of a grand slam final and I hope one day I can be able to profit from that.
"I think it could be a good advantage to be in London to get used to the conditions and to those great courts, and I think this is exactly what I need before Wimbledon."
Ljubicic said: "I believe that playing the Aegon Championships is going to help Tomas this year. He only played Queen's once before and I thought he should change that.
"Travelling is tiring. If a player stays in London and gets used to London grass - and the Queen's Club courts are the closest to the courts at Wimbledon - it can only be a good thing. I think it's the best preparation for Wimbledon."