Tennis agrees increased anti-doping measures
Tennis agrees to the use of the biological passport program and an increase in blood testing.
Last Updated: 07/03/13 3:03pm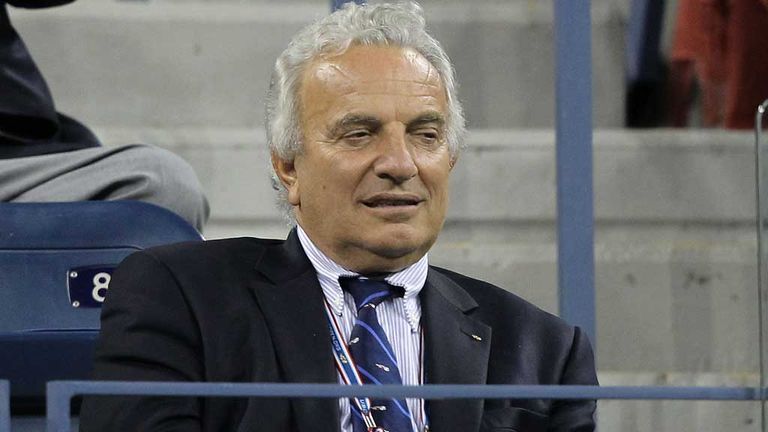 The International Tennis Federation has announced the measures will go into effect this year on both the men's and women's tours.
The ITF says the project will result in an increase in the number of blood tests carried out each year, as well as an overall increase in out-of-competition controls, measures that have been called for by a number of leading players, including Britain's Andy Murray.
Recently-released figures for 2012 show an increase in blood testing in tennis, with 124 in-competition tests and 63 out of competition. In 2011, there were just 21 out-of-competition tests.
ITF president Francesco Ricci Bitti said: "The implementation of the Athlete Biological Passport is an important step in the evolution of the Tennis Anti-Doping Programme as it provides us with a great tool in the fight against doping in our sport.
"We also hope to have increased support from the National Anti-Doping Agencies around the world who need to do their part if we are to win this battle and make our programme more effective.
"Our thanks to the grand slam tournaments, the ATP and WTA, who have recognised the need to increase the investment of tennis in anti-doping, and to the players who asked for more testing, especially blood testing, over the next few years."
Thursday's announcement comes following a meeting of the Tennis Anti-Doping Programme Working Group, which is comprised of the ITF, ATP, WTA and grand slam tournaments, on Tuesday.
The group voted unanimously in favour of introducing the biological passport, which is used to detect variances in biological make-up that might indicate doping and has been successfully used in cycling.
Brad Drewett, ATP executive chairman and president, said: "The ATP has always rigorously supported the Tennis Anti-Doping Programme and believes that the move toward the Athlete Biological Passport is the appropriate step for tennis at this time.
"The players have been clear that they support increased investment in anti-doping and we feel that this is the most effective way to show the world that tennis is a clean sport."