Novak Djokovic concerned by swollen ankle suffered in Davis Cup win
Novak Djokovic admits to being concerned about the ankle injury he suffered in the Davis Cup on Sunday.
Last Updated: 09/04/13 4:56pm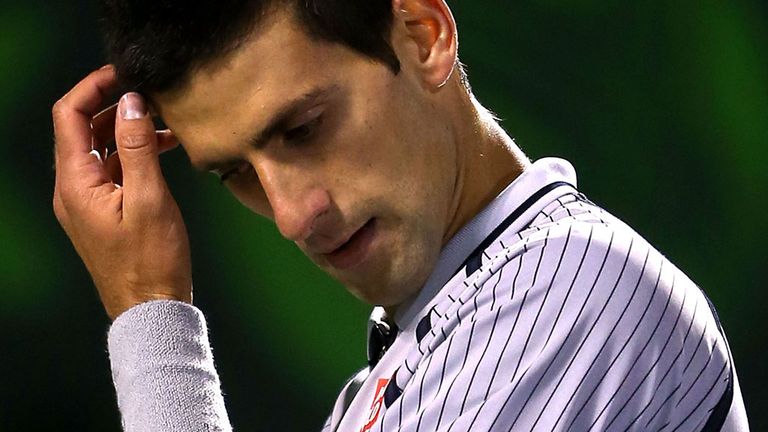 Djokovic went over on his ankle early in his singles clash with Sam Querrey, but he battled through the pain barrier and saw off the American player in four sets to see Serbia through to the semi-finals.
That victory may well have come at a major cost, though, as he was in tears afterwards and admitted his worries over the timing of the injury, with the French Open not that far around the corner.
"If I had not been playing for Serbia with my team beside me, I am not sure I would have carried on," Djokovic said.
"It couldn't have happened at a worse moment, right at the start of the match. I felt pain with every motion in the first 30 minutes so I just had to go for precision with my shots.
"These are rare occasion when you get to play for your country with 15 people on your team cheering you on so it's always a big responsibility.
"Injuries are part of the sport and you try to avoid them as an athlete as much as you can. The nature of the injury is still to be determined. All I can say is it doesn't look good. It's swollen, and when it's swollen it's definitely not a good first sign."