All England Club defend huge rise in Wimbledon Championships prize money
The All England Club has defended the decision to offer the largest purse in history at this year's Wimbledon.
Last Updated: 24/04/13 4:57pm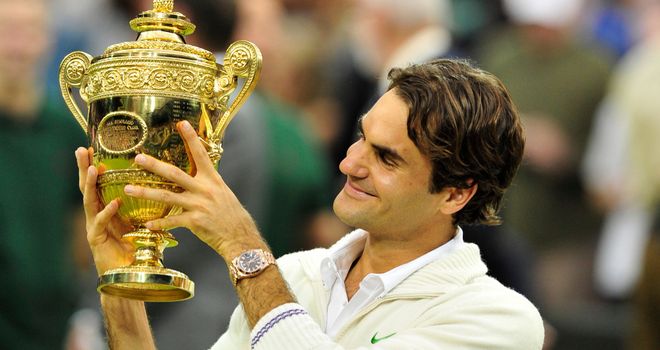 Prize money has been a hot topic in recent years with players making public their frustrations over the percentage of revenue they receive.
Thus, Wimbledon have increased the prize money by 40 per-cent, bringing the total to £22.6m.
Philip Brook said: "The economic climate is difficult, I would accept that.
"I think we have to accept that the world we live in is a world where we are competing with other international tennis events.
"We also keep an eye on what is happening in other sports and we do think that this is a moment in time in terms of how we could respond to a subject that has been talked about a lot over the last 18 months.
"We've chosen to make these increases this year because we think it is the right thing to do.
"These are very significant increases. We have made these increases because we want to make them, not because we had to."
The change to prize money will see the winners of the men's and women's singles take home £1.6m each compared to £1.15m last year.
All England Club chief executive Richard Lewis added: "We need to make sure we are competitive as a sport.
"It is not just about the top players, it is about making the sport attractive to the next generation of talent.
"That means players ranked from 50 to 100 and 100 to 200 need to be able to look at the sport and know they can make a good living."