Heather Watson ready to return to action at the French Open
Heather Watson is ready to return to action at next week's French Open in Paris after overcoming glandular fever.
Last Updated: 22/05/13 10:20am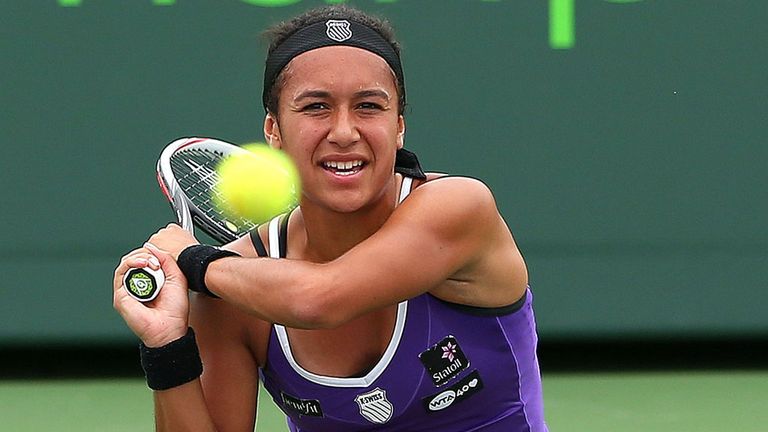 Watson, who turned 21 last Sunday, revealed last month she was suffering from the illness, which left her sapped of energy and forced her to recuperate at home in Guernsey.
She returned to training two weeks ago and is in an upbeat mood for Roland Garros despite not playing since her first-round defeat in Miami in March.
"I'm confident-ish," she said. "Two weeks ago, I started training. The first week was literally an hour a day to see how I felt and how my body reacted to it. Obviously I reacted well and we have just kept stepping it up and up.
Patient
"In the past I haven't always needed too many matches to get ready. When I played the US Open juniors I hadn't played a tournament. I rocked up and I won it.
"I did think about playing Strasbourg last week, but after a week of training I wasn't going to be ready.
"You have to be patient. If you come back too soon you run the risk of a relapse.
"So I just needed to rest and make sure. At the worst point, I would go for a 20-minute walk in the day and be absolutely exhausted. I was sleeping for 14 hours a day, I was just so tired.
"I hardly did anything. I was in the house every day. In a way it was nice to have that break, but now it's even nicer to be back training again."