French Open: Roger Federer set for 54th consecutive Grand Slam campaign
Roger Federer is raring to go at Roland Garros, where he will continue a remarkable run at tennis's big four.
Last Updated: 26/05/13 11:52am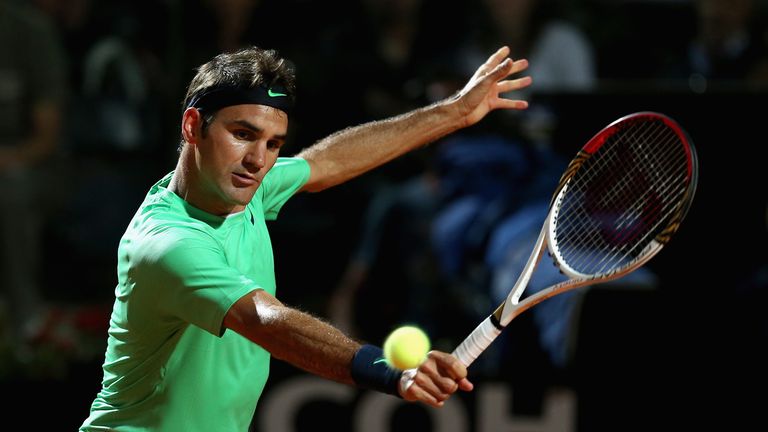 The evergreen Swiss star has not missed a Grand Slam since the US Open as an 18-year-old in 2000 and is now preparing to embark on his 54th consecutive major campaign.
Eighteen titles later, the 31-year-old is in sight of the appearance record held by South African Wayne Ferreira - which he should equal in New York this year - and admits the buzz is as great as ever.
"I was not even really close to ever missing one, to be honest," Federer said.
"I never pulled out of any live match. I have only pulled out of two tournaments once I started a tournament in my career. So, for me, it's just something I've kept on doing.
"Now here we are. It's incredible. I never thought I was going to play that many, have that many opportunities to do well at the slams. And clearly I'm happy about it, but they don't buy me victories.
"In a slam where you know you're going to enter best-of-five set matches overtwo, three weeks, you have to be at your best and you need to feel like you can compete with the best at the highest of levels for a long period of time.
No shortcuts
"There are no shortcuts in best-of-five set matches, and that's where I think I was always up for the challenge, which I'm very happy that I was able to do that for so long, so far."
Federer has played only two tournaments on clay this year but despite an early loss in Madrid followed by a final thrashing in Rome from fit-again Rafael Nadal, he is content with his form.
"His (Nadal's) level of play compares to what he's done always," said the world No. 3, whose first opponent is Spanish qualifier Pablo Carreno-Busta.
"I think the results show again this year how good he's playing. It's nice to see him so strong after his comeback. Eight out of eight finals, it's amazing. I'm sure he's very happy and super confident.
"I'm happy about the way I play when I practice, but also during the games. I feel fit and I have a good level of confidence. My confidence came back little by little. I'm at the level I want to have for this tournament."