Maria Sharapova 'honoured' to defend French Open title
Maria Sharapova says defending her French Open title is one of the greatest honours of her career.
Last Updated: 28/05/13 7:21am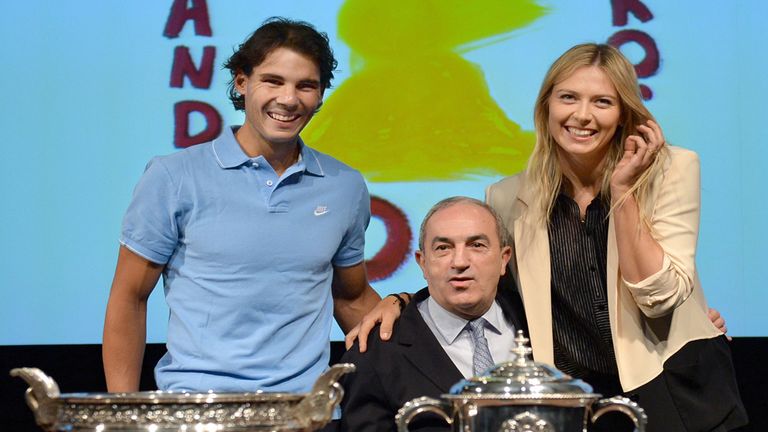 The Russian completed her set of grand slam crowns at Roland Garros last year, beating Italy's Sara Errani in the final.
Clay has always been her least favourite surface, but she arrives in Paris determined to live up to her billing as defending champion.
She said: "I think there's always a bit of pressure in everything that you do. Obviously it wouldn't be very fun without that type of feeling.
"It's very meaningful to come back as a defending champion. It means you have done something pretty good, and you're coming back into that position and you're trying to defend it.
"I think it's one of the best honours you can have as a tennis player. I'm really looking forward to the opportunity of defending my title.
"It never came easy for me to play on the clay, and that's why it took many years. But yet I felt like with every year I was getting closer. I got to a couple of semi-finals, and last year I just felt like everything came together in many different ways."
Serena Williams is the top seed, and Sharapova has lost her last 12 matches against the world No 1. Standing in Sharapova's way of another final is likely to be Australian Open champion Victoria Azarenka.
Injury
The Belarusian has overcome an ankle injury that sidelined her for two months and warmed up for Roland Garros by reaching the final in Rome last week, where she was heavily beaten by Williams.
Azarenka said: "Physically I feel pretty good. It was great to play those two tournaments as kind of a build-up for the French Open.
"Madrid was my first one; Rome I did much better. I felt like I was finding my game from match to match. It's time to play here. That's what this whole preparation has been about. I'm glad I'm physically ready."
Azarenka is one of only three players to beat Williams since the French Open last year, a run of 70 matches that has earned the world number one 10 titles.
The victory came in the Doha final in February and it gives Azarenka hope that Williams can be beaten in Paris.
"It was definitely a great win for me, and I'm looking forward to our next matches. Rome was a great time. It didn't go my way, but it's a great challenge and a great battle every time we play."