Andy Murray plans to play at Wimbledon but nowhere near 100% fit yet
Andy Murray remains hopeful he will be able to play at Wimbledon but says he is some way off returning to full fitness.
Last Updated: 27/05/13 3:29pm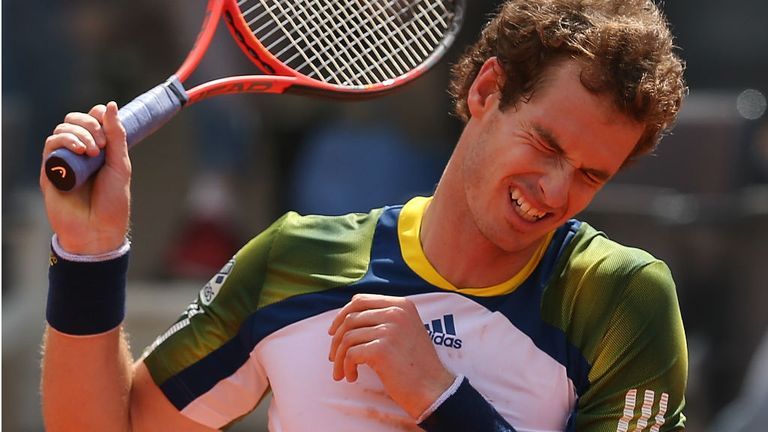 Murray opted to sit out the French Open, which started on Sunday, to try and rest a long-standing back problem and get back in time for the grass-court season, the highlight of which comes in SW19 in late June.
The world No 2 revealed he is back on the practice court after more than a week of rest, but his work-outs have only been limited and he has a long way to go to be ready to play at Queen's, as he would like.
In an interview with ESPN, Murray said: "That (Wimbledon) is the plan. The grass is a bit easier on my back than the clay and I am hoping that Wimbledon is going to be fine.
"I am going to try to get myself ready to play (the warm-up event) at Queen's but I just have to wait and see.
"I have been doing three hours of rehab and treatment every day to make sure it's as good as possible for the grass court stretch but I still have a process I am going through to build up my training to see if I have any setbacks or not when I start to push a little bit more.
"I have hit some balls the last couple of days but I haven't been doing any movement on the court yet. I did 15 minutes the first day, 20 minutes on the second, I am just trying to build it up slowly.
"Hopefully by the grass court season I will be feeling better but it's a process I need to be patient through.
"It's very easy standing in the middle of the court having a controlled practice session for 30 minutes, it's another thing playing for four hours on a clay court or even a grass court when you are playing against the best players in the world. I have a long way to go before I am 100 per cent.
"It's been tough, it's something I've been dealing with on and off for 18 months. It's worse on certain surfaces and in certain conditions and when it flares up it's tough to have it calm down.
"It has obviously been tough for me on the clay over the last couple of years. It's just something I have been having to deal with the last little while and hopefully it will get better."