Serena Williams hails Maria Sharapova after winning French Open
Serena Williams hailed the resolve of Maria Sharapova despite defeating her in straight sets to win the French Open.
Last Updated: 09/06/13 7:58am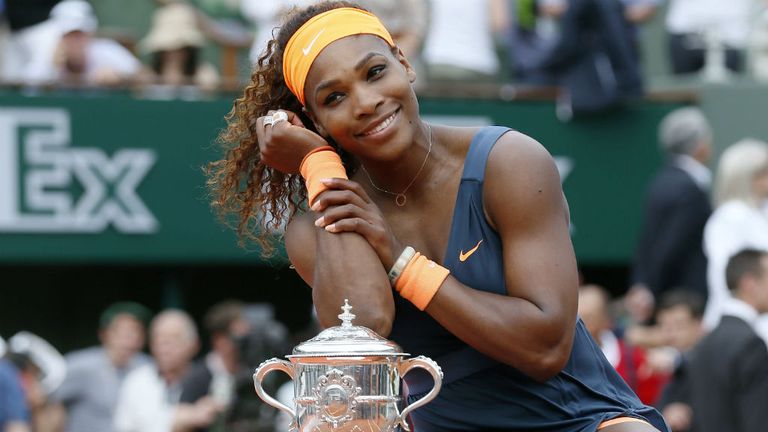 Williams picked up her 16th Grand Slam title and second French Open title, 11 years to the day since her first, with a 6-4, 6-4 victory over Sharapova.
And the American, while admitting she now feels like a Parisian, was impressed by the fight her Russian opponent exhibited on court.
Williams said: "Eleven years. I think it's unbelievable. Now I have 16 Grand Slam titles. It's difficult for me to speak because I'm so excited.
"I love Paris. I spend a lot of time here. I live here. I practice here. I think I am a Parisian.
"She played a beautiful final. She's a great champion. I hope to be with her again next year."
Sharapova, who was looking to defend her 2012 title in Paris, admits she came up against an incredible competitor.
"I played a great tournament and I ran into a really tough champion today," said Sharapova.
At 31, Williams' victory sees her become the oldest woman to win a major title since Martina Navratlova at Wimbledon in 1990, aged 33.
Rafael Nadal takes on David Ferrer in the men's final on Sunday with the Spaniard looking to become the first man to win eight titles at the same Grand Slam event.