Andy Murray reckons Rafael Nadal is setting unique standards at the French Open
Andy Murray reckons Rafael Nadal's remarkable record at the French Open is unlikely ever to be matched.
Last Updated: 09/06/13 1:43pm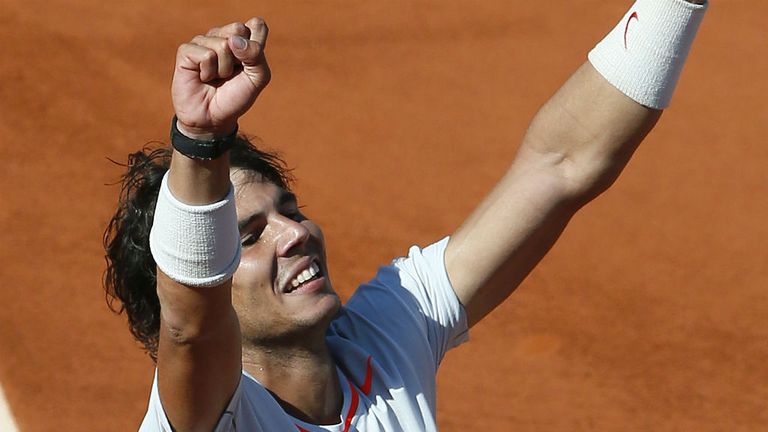 Nadal will play his 60th match at Roland Garros on Sunday when he meets Spanish compatriot David Ferrer, and a 59th win would give him his eighth title on the clay court - a victory Murray fully expects him to achieve.
Nadal's only defeat at the event came against Robin Soderling in the fourth round in 2009, and the Spaniard has again earned plaudits following his epic 6-4 3-6 6-1 6-7 9-7 semi-final victory over world No 1 Novak Djokovic on Friday.
Murray said: "It's kind of hard to put that in context. It's something that you probably won't see again.
"He's still got a few years left in him as well and I wouldn't put it past him to be in the final a few more times."
And while Murray is confident Ferrer will rise to the occasion, the Scot insists Nadal will be too strong, in what is a repeat of last year's semi-final which defending champion won in straight sets.
"It's just such a big court and Rafa can create so much angle that it's just very tough for Ferrer. They played in the semis last year and Rafa won very quickly in three sets," he said.
"Ferrer's going to be fresher and he's one of the fittest guys on the tour, and he'll make Rafa work extremely hard. But Rafa's definitely the favourite."