Novak Djokovic to use his French Open defeat to Rafa Nadal as Wimbledon motivation
Novak Djokovic is determined to use his French Open defeat to Rafael Nadal as his motivation ahead of Wimbledon.
Last Updated: 14/06/13 12:10pm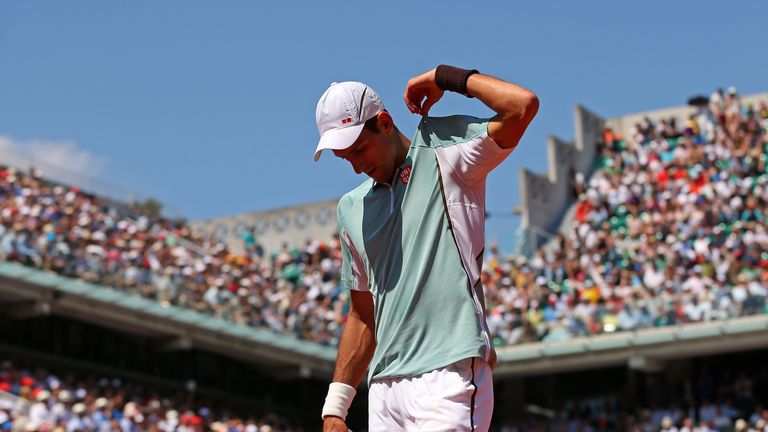 The Serbian went the distance with Nadal before losing the fifth set 9-7. The match lasted four hours and 37 minutes and, while Djokovic admits the defeat hurt him, he says he will use that feeling to his advantage at SW19.
"Hopefully I can use this next period that is coming up to recover, mentally get motivated and get inspired again to play my best tennis in Wimbledon," he said.
"It's not the first (and) it's not the last loss in my career against this particular player (Nadal). I wanted this title (the French Open) so much, so I am disappointed. That's it. That's the way I feel."
Djokovic remained defiant, however, when asked whether the defeat would affect him in the coming months. He preferred instead to praise his Spanish rival.
"I don't think it's going to take the toll on me in the future because I have been in these particular situations before," added Djokovic.
"I congratulate my opponent, because he showed the courage in the right moments and went for his shots and when he was a break down in the fifth he made some incredible shots from the baseline. That's why he's a champion."
The 26-year-old knows he faces a huge challenge when the tournament gets under way later this month, with Roger Federer and the returning Andy Murray added to Nadal making up his main competition at the All England Club.
Wimbledon has seen three different winners in the men's singles in the last three years. While British fans will be hoping Murray can make it four in four, Djokovic will be aiming to put his Roland Garros agony behind him by claiming a second Wimbledon title.