AEGON Championships: Andy Murray happy to tough it out at Queen's Club
Andy Murray insists his matches at the AEGON Championships have been tough even though he has yet to drop a set.
Last Updated: 15/06/13 6:45pm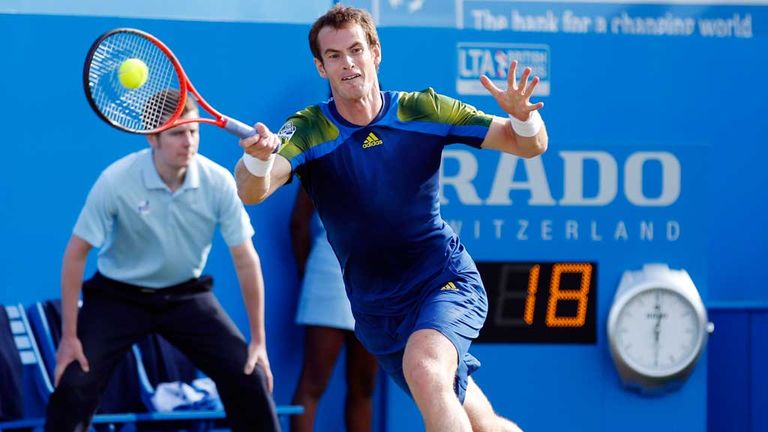 The Scot, who returned to action this week after a lay-off due to his back injury, defeated Germany's Benjamin Becker 6-4 7-6 (7-4) in the last eight to set up a semi-final showdown with Jo-Wilfried Tsonga of France.
"All the matches this week are going to be tough because I haven't played a match for a month," said Murray.
"They're going to be tough, and there's going to be moments in the matches where your level drops a little bit. That's happened in the last couple of matches.
"So, with playing matches and getting match tight, I'll avoid those slip-ups, but it's important to go through them and come out the other side of them with a win, and I managed to do that the last couple of days.
"Ben made the final in Nottingham last week and he's come through three matches here. He's played a lot of tennis on the grass, and he started playing a lot better towards the end of the second set when I played a poor game at 2 1.
"That just comes with playing matches and also the first week on the grass, as well. All of the guys have had dips in matches and in sets. It happens."
The 26-year-old believes he is now reaping the benefit of sitting out the French Open earlier this month.
"My back's been very good, the best it's been for a while," he said.
"Obviously when you start feeling things, that tends to be when you hold back but this week that has not been the case."