Laura Robson won't rush Miles Maclagan decision
Laura Robson says she will not be rushed into deciding whether or not Miles Maclagan will carry on as her coach.
Last Updated: 15/06/13 4:23pm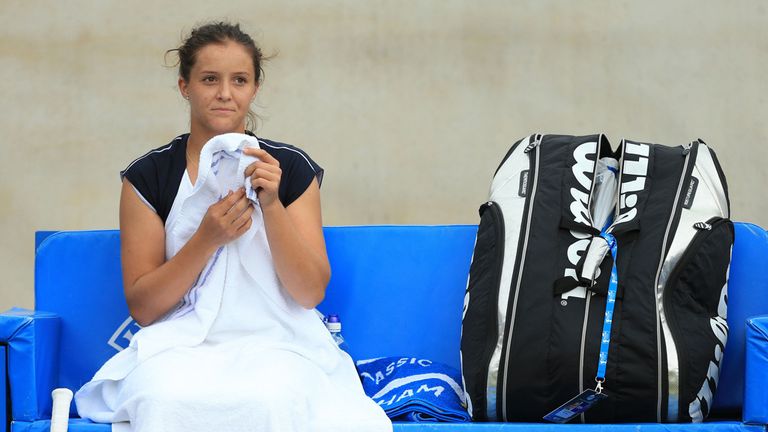 Robson turned to Maclagan for help on a temporary basis after she split with Croatian Zeljko Krajan just before the French Open.
The Scot was praised for his work with compatriot Andy Murray, but Britain's female No 1 wants to see how her bond with her the 38-year-old develops before making a call over their future.
"We have only been working together for a week so we still have a lot to work on," Robson said.
"For the moment it is temporary but we will see how it goes."
Robson thrilled the nation last summer when she partnered Murray to a silver medal in the mixed doubles during the Olympics, but her form has been mixed since.
The 19-year-old has suffered disappointing early exits to weaker opposition in
Doha, Dubai, Indian Wells and, most recently, Birmingham, but with grand slam victories over Petra Kvitova and Li Na still fresh in the memory, she is looking forward to Wimbledon.
"I tend to play well in the big matches so I'm hopeful it will stay that way for Wimbledon," Robson added.
"I think all players tend to try to hit their best around the slams and peak for those events.
"I have practiced at Wimbledon on the courts so I'm getting ready and hopefully it will go well."