AEGON Championships: Andy Murray beats 'one of the best' in Marin Cilic
Andy Murray had to beat 'one of the world's best grass court players' in Marin Cilic to win the AEGON Championships.
Last Updated: 17/06/13 11:49am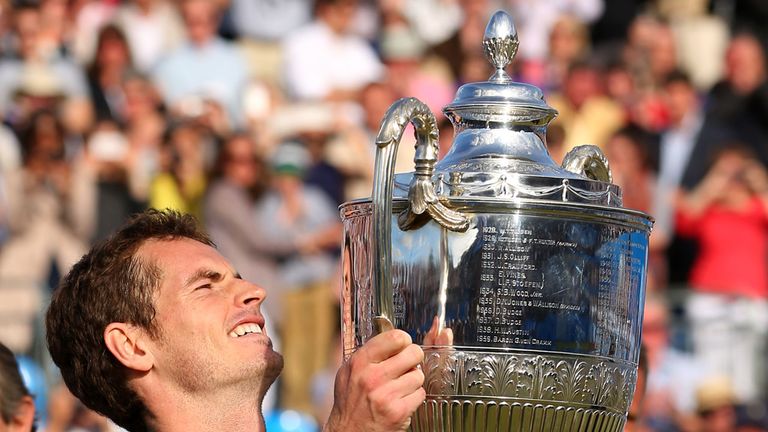 Murray defied what appeared to be a bad groin injury after a slip in the first set, won by the Croatian Cilic, to eventually prevail 5-7 7-5 6-3 in the rain-delayed final.
The reigning Olympic and US Open champion appeared to find an extra gear in the final set, a factor he put down to the hard work and preparation of his coaching team.
"I worked very hard in the time that I had off to try and get myself back in the best shape possible," he said.
"My team helped me a lot, they were patient with me and it's why I was able to come out and play so tough in last couple of matches.
"He (Cilic) is one of the best grass court players in the world. We've played each other since juniors.
"We had a lot of close matches and I was lucky to come through at the end because he was playing such good tennis. He played very well."
No concerns
Murray raced in to a 4-1 lead in the first set but Cilic went on to win the set after the Scotsman suffered a dramatic fall, seemingly pulling his groin as he twisted awkwardly.
But the injury is not a serious one and there are no concerns for Murray going into Wimbledon.
"The courts have taken a bit of a pounding this week," he added.
"It has been extremely wet - and I just slipped. I was a bit sore in the groin area, thankfully it wasn't too bad."