Wimbledon: Novak Djokovic ready for mental battle with himself ahead of SW19
World no 1 Novak Djokovic says his biggest mental battle is with himself rather than his rivals.
Last Updated: 19/06/13 4:13pm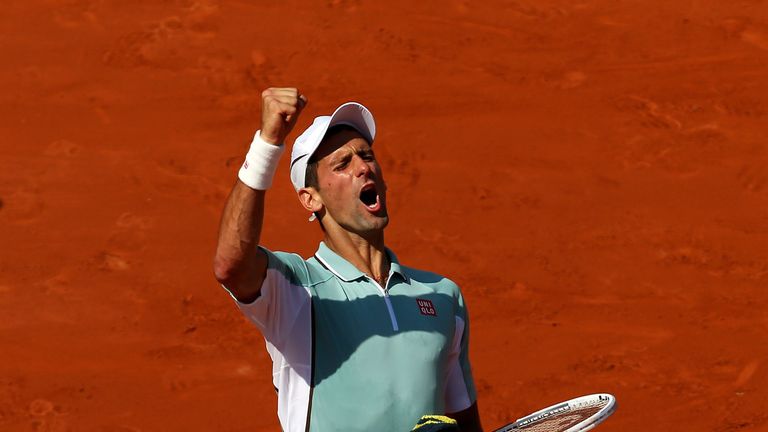 The Serb is heading into the year's third grand slam at Wimbledon on the back of a semi-final defeat to Rafa Nadal in the French Open in a brutal five-set encounter.
If he can win his own internal fight though, the Australian Open champion is confident that he can get the better of his competitors at the All-England Club.
"I don't play mind games in the locker room with my competitors, with my rivals. I think that the biggest challenge, mental challenge, for myself is actually me," the 26-year-old said.
Mental fight
"I have a mental fight with myself where I try to focus on positive thoughts and then, if you manage to do that, because of intensity level and competition level, you go through a lot of stages where you have doubts," he added. "Where you have fears of winning, of losing, you know."
The key, according to Djokovic, is to remain confident and, if he does that, he feels it can impact on the opposing player.
"You're fighting that by yourself and then if you manage to focus your thoughts in the direction of positive then it radiates through you and your opponent feels it," he commented.