Wimbledon: John McEnroe backs top seed Novak Djokovic to win title
Former Wimbledon champion John McEnroe says Andy Murray is second favourite to win the title behind Novak Djokovic.
Last Updated: 20/06/13 5:16pm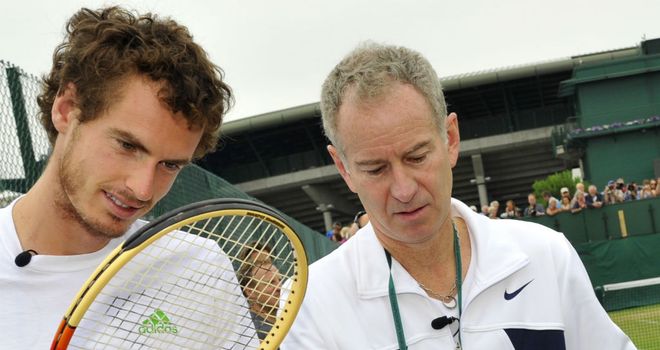 The 54-year-old admits British No 1 Murray will be hungry to claim his first major title on grass after sitting out the French Open due to a back injury.
But McEnroe, who is a three-time winner at the All England Club, cannot see either 16-time Grand Slam champion Roger Federer or eight-time Roland Garros winner Rafael Nadal taking the top prize.
"It's a tough call but I would pick Djokovic as the favourite and Murray would be the second," said the American, who has been critical of the decision to seed Nadal fifth.
"I think Murray will be hungrier not playing the French, maybe a little fresher.
"Then Roger, because he still has such a great game for grass. It's tough to win it back-to-back at his age.
"Rafa having come back so great... maybe I'm wrong, because I thought he would be a little tired. That would be the order if I had to pick one to four."