Wimbledon: Andy Murray says his preparation for this year's event has been good
Andy Murray is pleased with his preparations ahead of his bid to finally land the Wimbledon title.
Last Updated: 23/06/13 12:17pm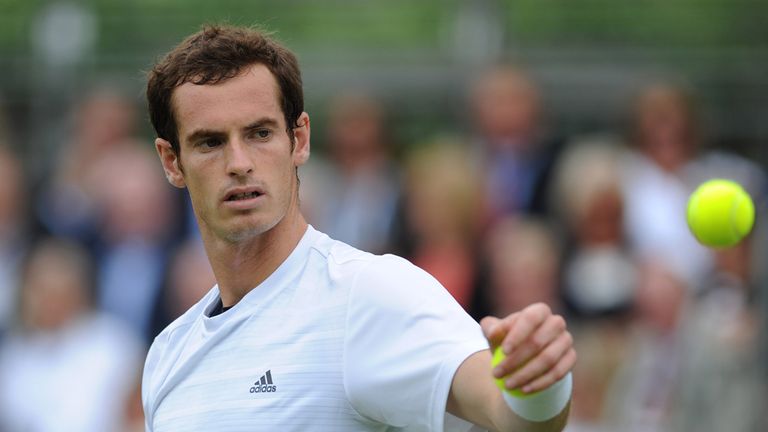 The Scot heads for the All England Club as the US Open champion and having also sealed an Olympic gold, is determined to go one better than last year's agonising final defeat to seven-times champion Roger Federer.
Of his recent successes, Murray said: "I think both of them obviously will have helped me in different ways. But I think also the Wimbledon final last year was important for me. The couple of weeks after that, as well.
"In my career there's normally been quite gradual progress most years with my results. The Wimbledon final was really tough, but I played well in that final and basically I'd gone for it.
"There's some shots I would have liked to have changed but I went for it and lost the match kind of on my terms. I felt I didn't just sit back and wait.
"I think that's maybe why I managed to recover from that defeat well. I didn't come off the court thinking, 'What if?'.
Feeling great
"I got back on the practice court five or six days later and I felt great, whereas when I'd lost in slam finals before, well, you saw my results for a few months afterwards. I hadn't dealt with it particularly well.
"A combination of that final and the way I played in it, and also having the Olympics to look forward to, I think that was the period that changed my mindset a bit.
"The mindset is still similar in that I come in wanting to try to win the event. I've prepared as best as I could. I think in some ways I feel that I'm putting less pressure on myself.
"But this tournament obviously means a lot to me. That was pretty obvious after the final last year.
"I just think, because of what's happened since then, that, if I can manage to get myself into the latter stages of the tournament, I'd be better equipped to deal with the pressures that go with that."
Murray kicked off his grass-court campaign in style - winning the AEGON Championships at Queen's last week.