ATP AEGON International: Feliciano Lopez beats Gilles Simon in Eastbourne
Feliciano Lopez won his third career title after defeating Gilles Simon 7-6 (2) 6-7 (5) 6-0 in the Eastbourne final.
Last Updated: 22/06/13 7:31pm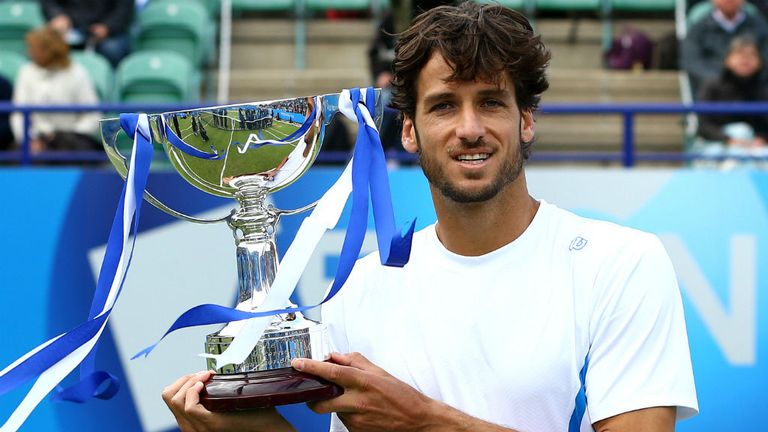 By a quirk of fate, the two men will play again at the All England Club after being paired together in Friday's draw, making this final doubly significant.
Unusually for a Spaniard, Lopez is perfectly at home on grass and is a three-time quarter-finalist at Wimbledon.
Conditions were very tricky, with a swirling wind making life difficult for both players, but Lopez coped best.
The Spaniard won just four of 21 break points and Simon one of six. After an exchange of breaks midway through the first set, the Lopez failed to win a set point at 5-4 before taking the tiebreaker.
In the second set it was the Frenchman who held a set point at 5-4 ahead of winning the tiebreaker, before Lopez responded by dominating the final set.
"It's definitely a good feeling to win the week before Wimbledon," Lopez said. "Conditions were so tough but we did our best. Hopefully at Wimbledon we can play a better match."
The victory gave the 31-year-old his third title on the ATP World Tour and his first for more than three years.
Gilles Simon is one of Sky Sports' outside picks for Wimbledon.