Heather Watson still feeling effects of glandular fever after Wimbledon defeat
Heather Watson blamed the lingering effects of glandular fever for her defeat to American teenager Madison Keys.
Last Updated: 25/06/13 5:25pm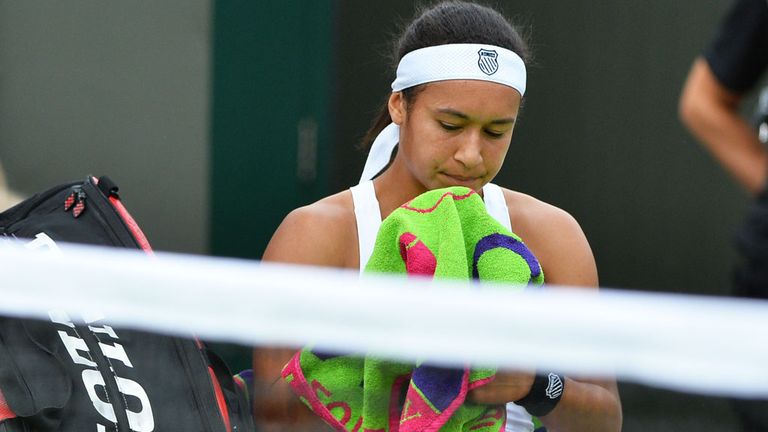 The British No 2 was diagnosed in March but has had the illness in her system since the end of last year and Wimbledon marked her fourth tournament back after being sidelined for more than two months.
And she was missing her trademark speed around the court as she went down 6-3 7-5 to her 18-year-old opponent - ranked world No 52 - on Court Two.
"I feel like my game isn't back yet. I don't think I served well today. I didn't have a high first-serve percentage. My reactions are slow. I'm not moving like I usually move, getting balls back.
"I don't feel like my game's there yet, so that will come back with time, time to practice. I have a big gap now to get the training in, get some fitness training in.
"Definitely after grand slams I feel it's good definitely to have a few days off and rest. Then I definitely want to get running, get in the gym, get fit, get back to how I was playing before I got ill.
"I wasn't 100% when I came back, and I've said that. But I think I came back at the right time.
"I wanted matches. I wanted to do fitness as I was coming back with the matches to get the feeling back of playing matches."