Wimbledon: Laura Robson promises there is still plenty more to come
Laura Robson did not think she had played at her best in beating Colombian qualifier Mariana Duque-Marino on Friday.
Last Updated: 29/06/13 8:19am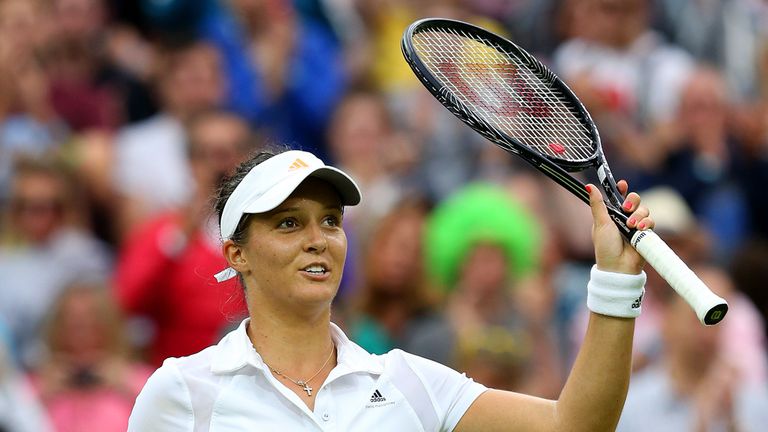 The British No 1 won 6-4 6-1 under the roof on Centre Court to set up a third round clash with New Zealand's Marina Erakovic on Saturday.
The 19-year-old from Putney was delighted to win, believing she handled the pressure well of being the only home player left in the women's singles draw.
Robson told Wimbledon's official website: "I didn't think I played my best. My timing wasn't perfect so I had to deal with that as best I could and managed to control it.
"It's a big win for me. Any match on the Centre Court is big for me. The crowd under the roof is a lot louder, which is really exciting - you feel so much more of an atmosphere.
"I think I'm handling the pressure and the crowd support fine. I love it when they get involved. Sometimes they do a massive groan when I deliver a double fault, but I'm doing it too, so we're going through it together. It's just about getting through a match I should be winning.
"I knew I was favourite to win this match and I thought I handled it pretty well. I was nervous, but I thought she must be more nervous because I've played on the Centre Court before. So I just got away with that one."
Tough
Robson knows it will be tough against Erakovic just 24 hours after beating Duque-Marino.
"I've lost to her on grass before. She's got a big game, a huge serve, a good slice as well. Pretty much a perfect game for grass," the teenager added.
"I know it's going to be a tough one. She's been doing really well in doubles lately, as well. Her net game is on the ball. We'll see how it goes."
Although still a relative youngster on the tour, Robson has her sights set on lifting the Wimbledon crown.
"The biggest dream is to win here," she said. "That's how it always has been."