Former British No 2 Jamie Baker retires from professional tennis
Former British No 2 Jamie Baker has confirmed his retirement from professional tennis.
Last Updated: 29/06/13 12:20pm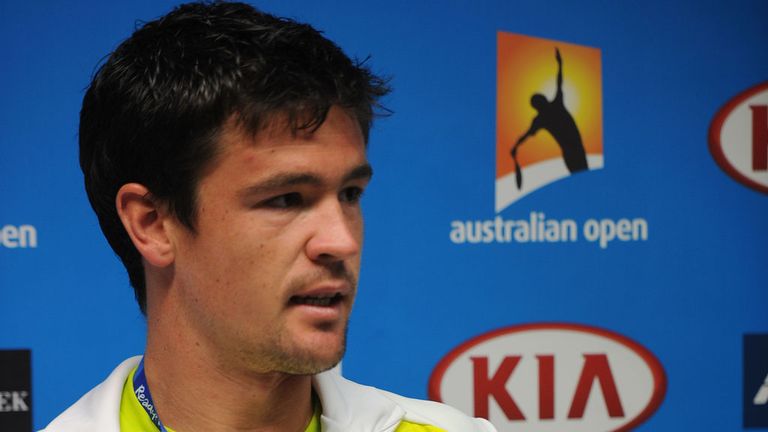 The 26-year-old reached a career-high ranking of 186th last year but recently fell to 333rd and failed to make it past the second round of Wimbledon qualifying this month.
Illness and injury have blighted the Scot's career - an auto-immune disease in 2008 left him in intensive care for three days - but he still managed to represent Great Britain in the Davis Cup five times.
"One hundred per cent I would believe that," he said, when asked if he thought he could head back to tennis in an administrative role.
"It's a great idea for me to go away and get some experience in the business world somewhere else. In 10 years' time, less or more, if I came back to the tennis world with that experience on top of 10 years as a professional and knowing what it's like, especially not right at the top, that could be an exciting position for me to be in.
"I will always ask myself where I might have been without that setback but I
guess we will never know," he said.
"I'm keen to see if the skills I have from tennis are transferable as people say they are. I am sad, of course, and am under no illusions how difficult it is going to be.
"But I have not thought I have made the wrong decision and am excited about what lies ahead."
Baker's decision to retire comes a day after British Davis Cup player Josh Goodall admitted he is considering retirement aged 27.