Tim Henman backs Andy Murray to stay focused for Wimbledon title tilt
Former British No 1 Tim Henman has backed Andy Murray to remain focused in his pursuit of a first Wimbledon title.
By Sam Drury
Last Updated: 29/06/13 6:11pm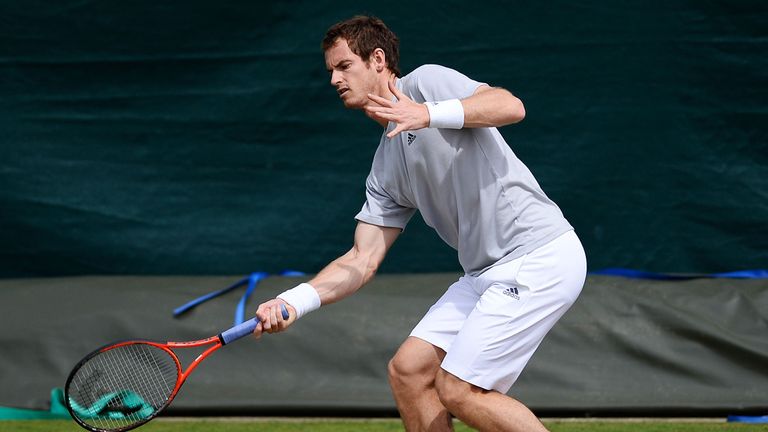 A raft of big name players have been eliminated in the first week at the All-England Club but Henman is confident that Murray won't get ahead of himself.
"For the players, it's very easy not to look ahead," said the four-time Wimbledon semi-finalist.
"Andy's aware that (Roger) Federer's lost, (Rafa) Nadal lost, (Marin) Cilic lost, (Jo-Wilfried) Tsonga's lost, but the only way he can take advantage of that is if he really focuses on his next match.
"That's where he has the maturity and the experience and I think that works in his favour. The fact this is Andy's eighth Wimbledon helps him."
After defeating Tommy Robredo in straight sets on Friday, the world No 2 now has the weekend to recover and prepare for the remainder of the tournament.
"It's been an ideal first week really," Henman said. "He's been playing very well, three sets to love on every occasion. And having everyone witness the upsets, big players losing, it can be a little bit disconcerting.
"It was so important that he really concentrated on his job and he's done exactly that. And the way the schedule has worked out is absolutely perfect.
"Playing Monday, Wednesday, Friday means you get the whole weekend just to recharge the batteries and get ready for the second week."
Broke through
Henman was still playing when a teenage Murray broke through on the senior tour and says he tried to help him whenever he could.
"We talked about lots of different things, whether it's dealing with the press or his game, his technique, his training, his schedule," he said.
"I still see a lot of him now but he's got a great team around him and he's able just to get on with what he's doing."
For now though, Henman's advice to Murray is very simple.
"You have to prove yourself every day that you go out to compete."