Wimbledon: Novak Djokovic delighted with performance against Tomas Berdych
Novak Djokovic feels he is playing the best grass tennis of his career after he defeated Tomas Berdych in straight sets.
Last Updated: 04/07/13 8:02am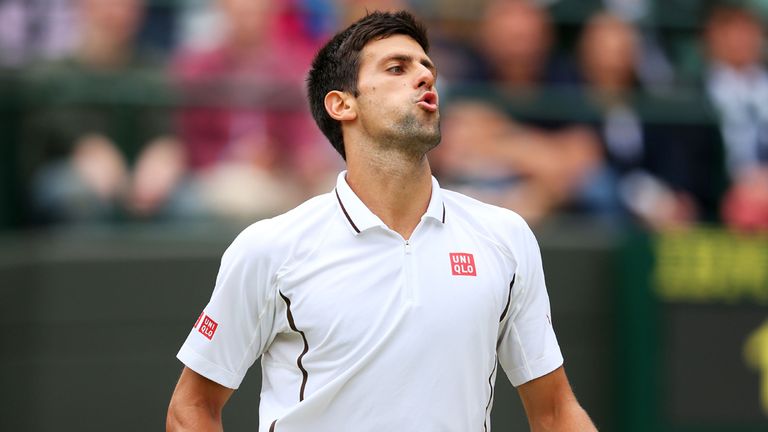 The top seed won 7-6 6-4 6-3 in their Wimbledon quarter-final but struggled to cope with Berdych's power at times.
Berdych saved two break points early in the opening set and Djokovic missed another chance in the seventh game, but he kept plugging away and eventually broke his opponent's resolve.
"It was a strong start for me today," said the Serbian, who will face Juan Martin Del Potro in the last-four.
"I had a few break points, a few chances to break in the first set, but I didn't manage to do that and the tie-break was decided by one mistake with a forehand at 6-5.
"It was a very close match, it could have gone either way. He could have won the first two sets; he had a double break in the second.
"I don't know how I managed to go ahead, I don't know how I turned it around. I am really happy with the performance. I am playing some of the best tennis on grass of my career."
Djokovic was glad to see fellow Serb and Manchester United captain Nemanja Vidic in the crowd, along with former Chelsea striker Andriy Shevchenko, who had also come to watch.
"It really means a lot to see Nemanja with Andriy here," Djokovic said. "I have only met (Vidic) once before briefly, but we are glad that he accepted the invitation to come."