Wimbledon final: Twitter frenzy after Andy Murray sets up Novak Djokovic showdown
A host of sports stars and celebrities congratulated Andy Murray on Twitter after he booked his Wimbledon final spot.
Last Updated: 06/07/13 9:04am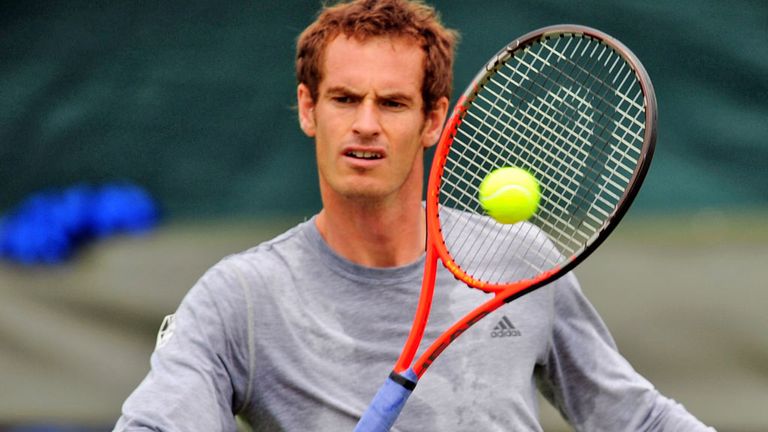 The semi-final defeat of Poland's big-hitting Jerzy Janowicz sets up a fascinating-looking final with Novak Djokovic on Sunday.
Here is a look at some of the immediate online reaction.
"Bingo" - Murray's former coach Brad Gilbert keeps it simple after the Brit secures victory.
"Well done @andy-murray! Through to the final!! Some great tennis tonight #wimbledon" - golden girl Jessica Ennis-Hill was a proud Brit.
"Another final for @andy-murray. Brilliant effort from Scotland's finest! If he wins he should be made an honorary Englishman ;) #wimbledon" - former footballer Gary Lineker praises Murray.
"@David-Cameron Please give Murray a chance. Stay away from #wimbledon on Sunday #CurseOfCameron" - former deputy prime minister John Prescott urges the current British PM to give the final a miss due to the suggestion he has a history of jinxing Britain's sporting hopes.
"Delighted to see @Andy-Murray in the #Wimbledon final. Can't wait for Sunday." - Prime Minister David Cameron.
"Dream Final. @andy-murray @DjokerNole #wimbledon2013 can't wait!" - Denise Lewis, heptathlon gold medallist at the 2000 Olympics, clearly looking forward to Sunday.
"Gorgeous win from @andy-murray in @Wimbledon! Magnfica victoria de #murray en #wimbledon! Gran torneo de #janowich" - Alex Corretja, a former temporary coach of Murray, another happy customer.
"After all the craziness and upsets, #1 and #2 seeds in the final on men's side @wimbledon" - three-time Wimbledon finalist Andy Roddick on the final draw.
"Congratulations to former Hibs Kids member @andy-murray on achieving another good result. He supports us and we support him #hibernianfamily" - Scottish football club Hibernian were quick to get in on the act.
"The old 'pretend to be on the phone' gig #Janowicz did when in the changing room with Murray I've been known to do that when feeling awkward" - Britain's Olympic bronze medallist boxer Anthony Ogogo on Murray's revelation that Janowicz spent his break on the phone.
"Marvellous @andy-murray ... I already declare it #PimmsOclock at 2pm on Sunday" - former England cricket captain Michael Vaughan planning a big afternoon in front of the tennis.