Former British No 1 Tim Henman backs Andy Murray for final
Former British No 1 Tim Henman is confident Andy Murray can finally secure the Wimbledon title on Sunday.
Last Updated: 06/07/13 12:41pm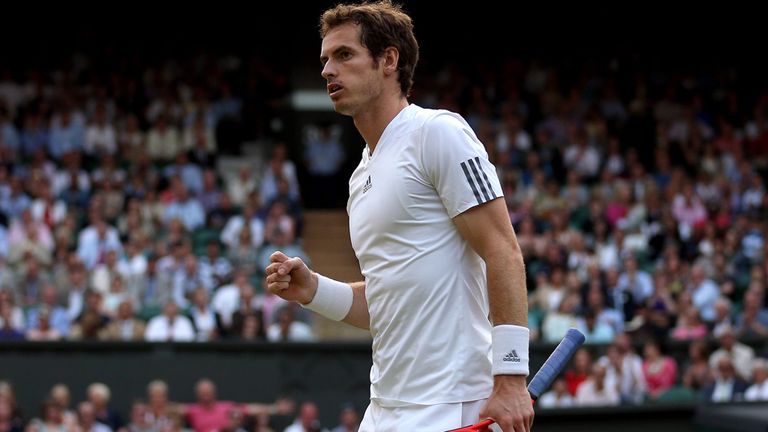 The Scot is bidding to erase the disappointment of last year's final defeat to Roger Federer and become the first Briton to win the tournament since Fred Perry in 1936.
Only world No 1 and former champion Djokovic stands in his way - and Murray is likely to be the fresher of the two having disposed of semi-final opponent Jerzy Janowicz in four sets after Djokovic had edged a five-set marathon with Juan Martin Del Potro.
Henman said: "In the context of what has happened in the tournament so far - with Federer and (Rafael) Nadal losing early - this is the final everyone wanted, the final everyone has talked about for the last 10 days.
"When you reflect that Andy has made the final of the last four grand slams he has entered, he's knocking on the door of the top spot and he now has a superb chance against Djokovic.
Response
"It will be interesting to see how Novak responds to playing almost five hours but knowing him - his character, athletic ability, fitness and stamina - I'm sure he'll bounce back.
"However, I said before the tournament that Andy is going to win it and I'm not going to change my tune now.
"The support for him has been amazing and you only needed to be inside Centre Court on Friday to see how the crowd recognised the important moments, when they really needed to get behind him, and he was willing them to get even more involved. It was a great day for tennis and a great day for Murray."
Henman, a former semi-finalist at the All England club, added: "Andy has talked about the pressure and expectation that's been put on him this year and, with that in mind, he's performed phenomenally well.
"I felt there was going to be a very positive reaction after he was taken to five sets by Fernando Verdasco and the way he dealt with all the challenges that Janowicz threw at him was sensational."