Marion Bartoli hopes her first Wimbledon title will not be her last
Marion Bartoli hopes her first Wimbledon title will not be her last as she reflected on a turbulent period.
Last Updated: 07/07/13 3:34pm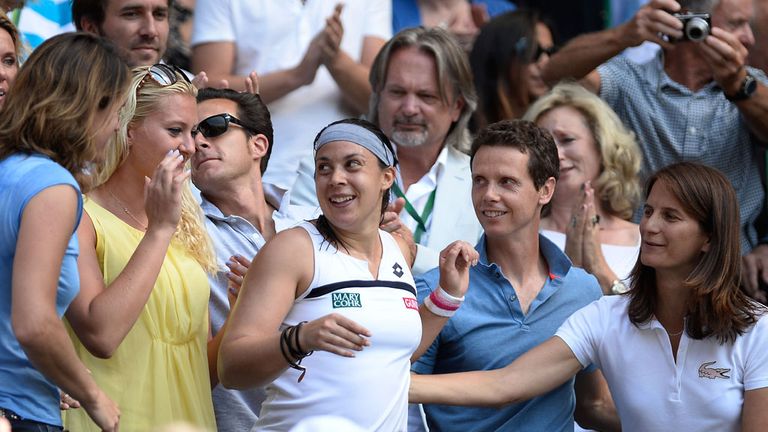 The Frenchwoman overcame Sabine Lisicki 6-1 6-4 in a one-sided women's singles final on Saturday despite her father Walter saying he could no longer coach her after 22 years in the role.
However new coach Amelie Mauresmo has provided Bartoli with the platform for her to play some of the best tennis of her career and she sees no reason why it cannot continue.
"I am ready for the challenge," the 28-year-old said. "One is pretty good for me. Even if I don't get another one, I will still be very proud of it. But of course I'm going to try my hardest to get some more.
"Now that I have one, I definitely believe I can get more of them. It will take me some few days to realise that I am the Wimbledon champion.
"Actually when I will come to realise it, I will maybe think about the US Open and getting a shot at winning over there."
Even though she has admitted there were some dark times, Bartoli thinks coming out the other side has made her a better person.
"There was something in my private life and I couldn't focus on the court," she added.
"I was thinking too much about it. I couldn't enjoy being myself anymore. I was almost a bit depressed, but somehow the wheel turned.
"Maybe it was meant to be like that, maybe I was meant to have those bad times so I could reach that high."