Andy Murray visits Downing Street
Andy Murray has met with the Prime Minister as the celebrations following his success at Wimbledon continue.
Last Updated: 09/07/13 9:10am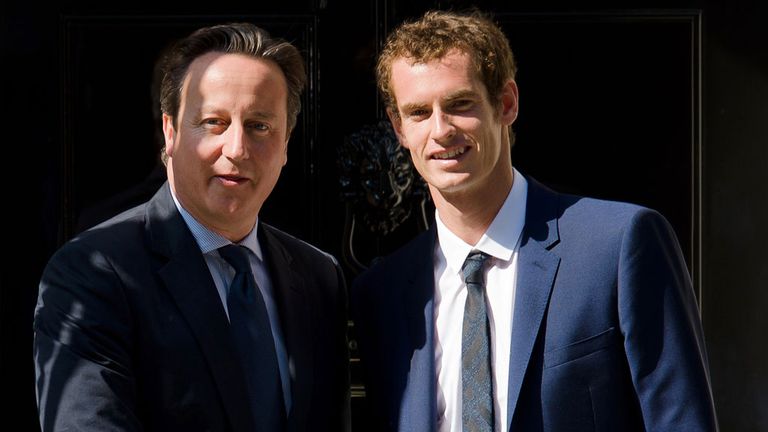 The first British winner of the men's singles title for 77 years, Murray was at Downing Street the day after his historic straight sets win over top seed Novak Djokovic.
The 26-year-old was given a round of applause from the assembled staff and waiting guests - which included Deputy Prime Minister Nick Clegg, Labour's Ed Miliband and members of the SNP - as he entered the building.
Cameron is leading the calls for the Scotsman to be honoured with a knighthood and told reporters: "Honours are decided independently but, frankly, I can't think of anyone who deserves one more.
"It was a fantastic day for Andy Murray, for British tennis and for Britain. I think he lifted the spirits of the whole country.
"We were wondering yesterday morning 'Do we dare to dream that this is possible?' and he proved absolutely that it was."
Questioned whether he deserved such an accolade, the modest Murray replied: "I think it's a nice thing to have or be offered.
"I think just because everyone's waited for such a long time for this, that's probably why it'll be suggested, but I don't know if it merits that.
"I don't know."
Murray intends to take a well-earned holiday following his victory over the world no 1 on Sunday before then turning his attentions to the American hard-court season and the defence of his US Open title in New york.