LTA determined to capitalise on Andy Murray's Wimbledon triumph
The Lawn Tennis Association is determined to capitalise on Andy Murray's historic Wimbledon victory.
Last Updated: 10/07/13 3:41pm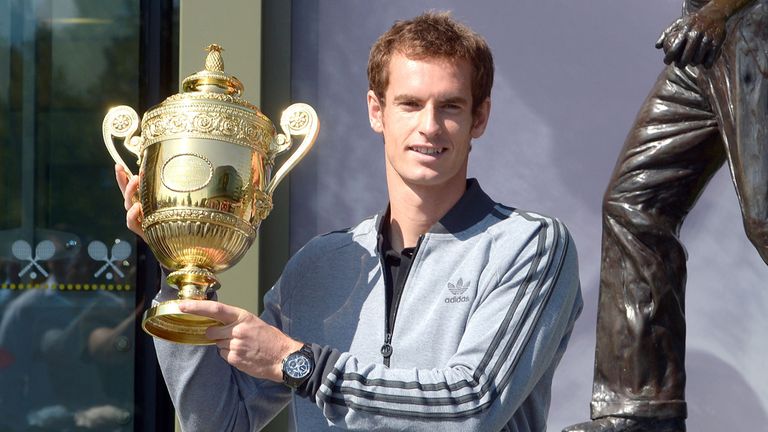 Murray became the first British man in 77 years to win the Wimbledon final, and his triumph was watched by almost a quarter of the population.
With tennis plastered all over the front and back pages, the LTA commercial director Simon Long says they must take advantage.
"This is the type of thing of which dreams are made. Everyone's talking about tennis, and we are determined to build on that," he said.
"It's not as if this has come from nowhere. We have had a plan in place, a summer and autumn drive, which has been deliberately designed to capitalise at the time when people are most looking to be playing tennis.
"We have a series of initiatives in place to get people on court. We're also working with a range of partners. It's very much a team effort.
"Everybody's incredibly excited. Even with the best-laid plans in place, when a hero like Andy comes along and lifts the Wimbledon trophy, it really is the icing on the cake and it has a ripple effect."
Funding
In December Sport England cut its funding to tennis because it was not satisfied with the LTA's plans to increase participation at grassroots level.
Sport England's latest survey showed a slight increase in the number of adults playing at least once a week to 424,300, short of the 450,000 target.
Long believes they can reach that number by the end of the year.
He said: "We have been working really closely together since December and I think I can genuinely say our partnership is closer than ever.
"We have a joint plan on how best we can get tennis to as wide a base as possible.
"We recognise we have some way to go but we are very pleased with our progress. We feel the foundations are there for a healthy and vibrant game."