Andy Murray happy to have advice of Ivan Lendl for US Open defence
Andy Murray believes the advice of Ivan Lendl will be crucial as he prepares to begin the defence of his US Open title.
Last Updated: 27/08/13 7:18pm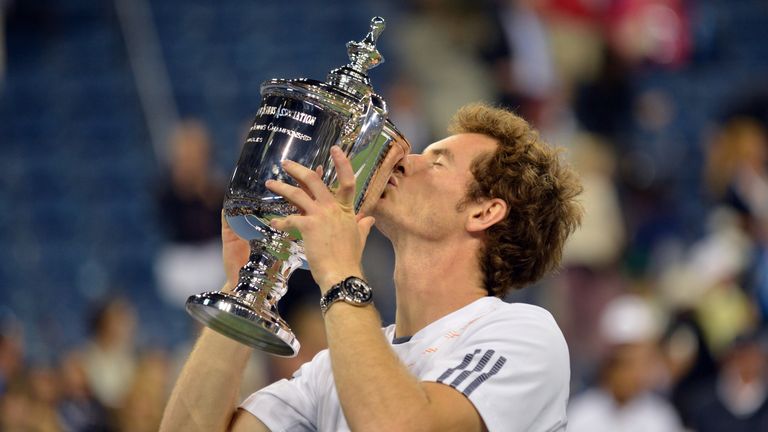 The Scot takes on Frenchman Michael Llodra in his tournament opener on Wednesday as he looks to build on a remarkable 13 months in which he has won Olympic gold and the US Open and Wimbledon titles.
Last year's victory at Flushing Meadows was his first grand slam title in his fifth final, emulating Lendl who then went on to win eight major crowns - twice defending his US Open title.
When asked about Lendl's input on dealing with being defending champion, Murray said: "It helps, obviously. He's someone that I can talk to about those feelings if I think it's necessary. He'll have his opinions on it and how he dealt with it himself.
"But everybody deals with different pressures and stresses differently so how he dealt with it might be completely different to how I would. But it's just good to have someone there that you can discuss those things with."
Murray also insisted that winning grand slam titles would always take priority over becoming world No 1, adding: "Everyone is motivated by different things.
Motivation
"My whole career for four, five, six years, it was about winning grand slams. That was what gave me the motivation to train.
"When I did lose in a grand slam, that was what was most disappointing for me. I could win a Masters series event and the first question I would get asked was, 'When are you going to win a grand slam?'
"It wasn't, 'When are you going to get to number one?' That became my motivation, to try to win grand slams, so that, I would imagine, would be the case for the rest of my career.
"Because it took me such a long time to (win a grand slam), I know how hard they are to win, I might as well enjoy the challenge of trying to do it now.
"The Australian Open would be a big goal because I've been to the final there three times, and a semi-final with Novak on top of that.
"I'd love to try and win there. And obviously the French Open, trying to reach the final there as well, would be another goal.
"To play in all four slam finals, I would be able to say, having played in the Olympic final as well, that I've at least given myself an opportunity to compete for all the major trophies in my career."
Watch the 2013 US Open live only on Sky Sports. Click here to sign up