US Open: Laura Robson admitted Li Na was the better player
Laura Robson admitted she had been outplayed by Li Na in her straight-sets defeat to the fifth seeds at the US Open.
Last Updated: 30/08/13 8:55pm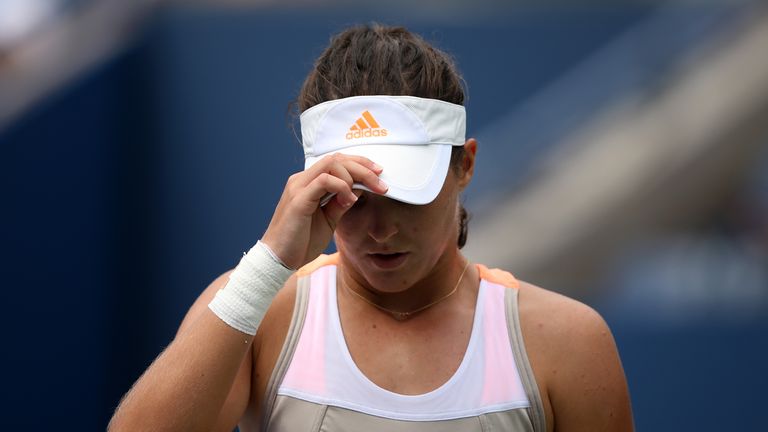 The Chinese ace held off a second-set fightback from the British No 1 to advance to the fourth round with a 6-2 7-5 win, avenging her defeat to Robson at the same stage last year.
Robson said: "I thought she played really well. She didn't give me too many chances in the rally, so I never felt I got a rhythm going with my groundstrokes.
"She was returning really deep. There wasn't a lot I could do in some points.
"It was quite windy when we started the match, so on one side you would have to play more spin and, I wasn't quite doing that very well."
The pair opened the schedule on Arthur Ashe, which meant they began the match in front of virtually empty stands, but Robson insisted that had not been a factor in her slow start.
"I wasn't expecting it to be full," she said. "I have played on there a couple of times, so I'm used to it when it's empty as well. I thought by the end of the match it was quite loud."
Robson contributed to her own downfall with 30 unforced errors in the match, and she is aware of the improvements she needs to make if she is to break into the elite players.
"I'm not too far away," added the 19-year-old. "I think I'm going in the right direction. I feel like I'm improving and working on a more all-around game. It's going to take a lot of hard work, but I'm willing to do that.
"I'm disappointed about today, for sure, and I thought I could have played a lot better. But I always knew it was going to be a tough match. All in all, I guess it was an average week."