US Open: Two big guns and two outsiders feature in the last four at Flushing Meadows
Novak Djokovic takes on Stanislas Wawrinka while Rafa Nadal does battle with Richard Gasquet in the US Open semi-finals.
Last Updated: 07/09/13 5:17pm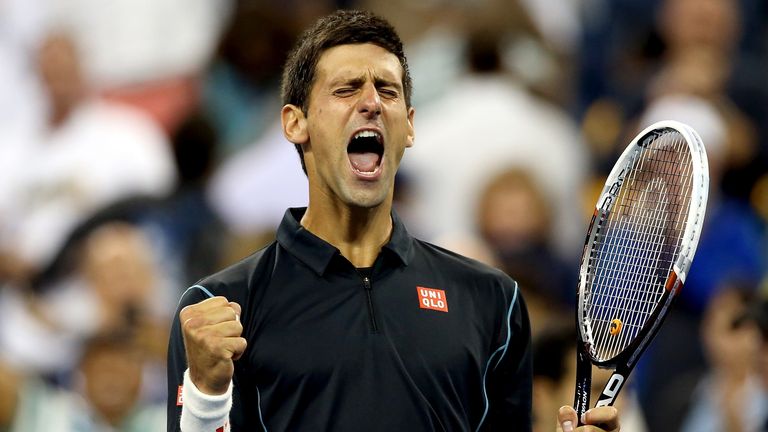 Number one seed Djokovic, who has six Grand Slam titles to his name, is aiming for a second triumph in New York after beating Nadal in the 2011 final.
It is Djokovic's 14th straight Grand Slam semi-final, a streak that ranks second in men's tennis history to Roger Federer's 23 in a row.
His opponent Wawrinka, who toppled reigning champion Andy Murray in straight sets on Thursday, is appearing in a Grand Slam semi-final for the first time.
The 28-year-old Swiss does not have the best of records against the Serb ace, winning just two of their 12 meetings with 11 straight losses.
The pair last met at the Australian Open with Djokovic scraping home courtesy of a 12-10 triumph in the fifth set.
Wawrinka points to that match as the catalyst for his career-best season, which peaked following his 6-4, 6-3, 6-2 victory over Murray.
Seized the moment
Murray played poorly, certainly, but Wawrinka truly seized the moment, playing an attacking brand of tennis that could provide an intriguing contrast to and challenge for Djokovic's terrific, chase-every-ball-down defence.
Djokovic is full of admiration for Wawrinka ahead of Saturday's meeting in New York: "He's a very complete player. He can play equally well on any surface."
The second semi-final sees in-form Nadal do battle with Frenchman Gasquet, who had never beaten the Spaniard in their ten professional meetings.
Nadal has 12 Grand Slam titles to his name and, like Djokovic, has won the US Open once, toppling the Serb in the 2010 final in Flushing Meadows.
"Do you think Djokovic will be in the final? I don't know if I will be, so I hope to be ready to play a good match against Richard," Nadal said, laughing.
"Richard was always one of the most talented players that played the game and one of the most beautiful and also most efficient backhands that we have seen.
"If I don't play (a) great match against Richard, I will see the final on TV."