US Open: Serena Williams thrilled with 17th grand slam success
Serena Williams admitted she was "honoured" to draw level with Roger Federer with 17 grand slam titles.
Last Updated: 09/09/13 8:48pm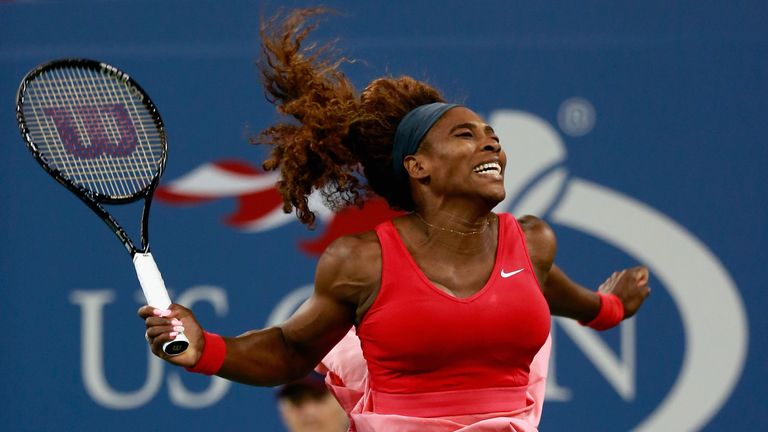 The 31-year-old registered a 7-5 6-7 (8-6) 6-1 victory over Victoria Azarenka in the final of the US Open on Sunday.
Williams, who also won the French Open title this year, is now just one grand slam success behind Chris Evert and Martina Navratilova.
"It's an honour to be even with Roger," said Williams.
"He's been such a great champion throughout the years, and he's just an unbelievable competitor and he's still playing, and he can probably still win more."
Despite losing only four matches all season, two of those defeats have come in grand slams. And Williams claims see would have been disappointed if she hadn't won at Flushing Meadows for a fifth time.
She said: "I felt almost disappointed with my year, to be honest.
"I felt like, yeah, I won the French Open, but I wasn't happy with my performances in the other two slams, and not even making it to the quarter-finals of one.
"So I definitely feel a lot better with at least a second grand slam under my belt this year."
Consistent
Azarenka was in tears at the end but felt there was nothing more she could have done.
The world No 2 described the determination of both players as rising like boiling water, and she said: "It was a great match.
"There was no letdown. I think in the third set the momentum changed a little bit, and I kind of felt like I lost that momentum.
"But she really made it happen. In that particular moment she was tougher. She was more consistent and she deserved to win.
"I wish I could have done something better. I felt like I had opportunities in the first set as well. But it's okay. I did everything I could.
"The game overall, there are things that could have been better. But I gave my heart. I fought as hard as I could.
"So that's what is important for me, that I lost to a great champion."