Andy Murray to have back surgery and may miss rest of season
Andy Murray is unlikely to play again this season as he will have surgery next week to correct a niggling back problem.
Last Updated: 20/09/13 3:52pm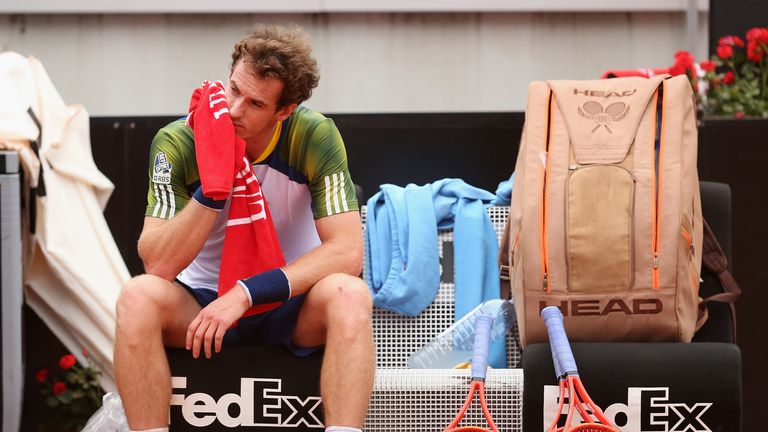 Murray has struggled on-and-off with his back for much of the 2013 season, the injury forcing him to miss the French Open in May.
He made it back in time for Wimbledon and became the first British man to win the tournament since 1936, but his form in the hardcourt season was mixed, including a quarter-final defeat at the US Open.
Murray starred in Great Britain's Davis Cup win over Croatia last weekend but that could well prove to be his last outing this year, with the British No 1 likely to miss the last four tournaments including the World Tour Finals in London in November.
The minor surgery, Murray hopes, will correct a disc problem that has plagued him going back more than two years but often not as seriously as this season - it affects a nerve in his lower back and can cause pain in his hip as well.
Murray thanked well-wishers after receiving a host of Twitter messages following the announcement.
"Thanks so much for all the nice messages," he tweeted. "Having operation on Monday. Will let everyone know how it goes.. I'll be "back" stronger."
A statement from his management company 77 read: "The issue flared up again during the Rome Masters this year when Andy was forced to retire and he sought advice from a range of specialists in May.
"After a successful return on the more forgiving grass courts, Andy enjoyed success at Queen's and Wimbledon, but after recently playing on hard-courts and clay, Andy once again sought medical advice about solving the issue once and for all.
"The aim is to be fully fit for the new season."