WTA Championships: Draw made for eight-woman Istanbul event
Serena Williams will face Petra Kvitova, Agnieszka Radwanska and Angelique Kerber at this week's WTA Championships.
Last Updated: 21/10/13 7:53am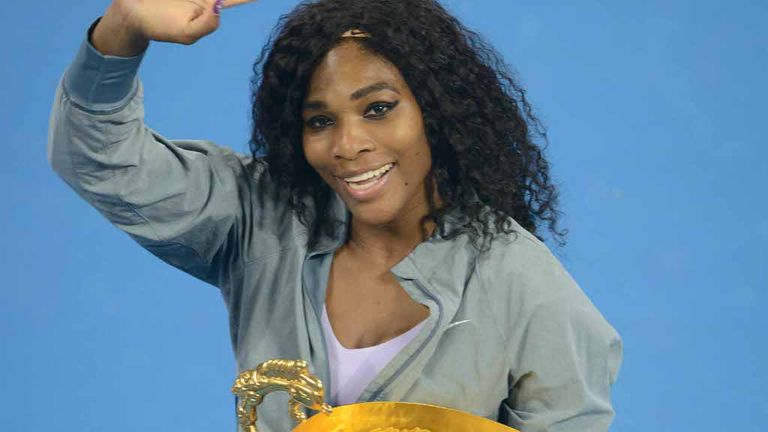 Second-ranked Victoria Azarenka heads the White Group, which also includes China's Li Na, Italian Sara Errani and Serbian Jelena Jankovic.
The American is bidding to become the first player to retain the WTA Championships since Justine Henin in 2007. If she achieves the feat, it would be her fourth season-ending title.
Kvitova won the event in 2011 and along with Wlliams is the only Grand Slam champion in the Red Group.
Williams said: "It's a tough group. I have to be ready. That's the thing about this tournament and why it's so tough, you have to be ready from the first match on."
Williams heads into the tournament with a career-high 10 titles this year and a 73-4 record.
Kvitova added: "Both of the groups are very tough and I don't think you can choose anyone who you think is weaker. This means that it's going to be a big fight every day, every match."
Jankovic is the only player to qualify this year who was not in the field 12 months ago, with the Serbian back among the top eight for the first time since 2010.