WTA Tournament of Champions: Sofia title for in-form Simona Halep
Simona Halep's momentous year continued as she beat Sam Stosur in the final of the Tournament of Champions.
Last Updated: 03/11/13 9:33pm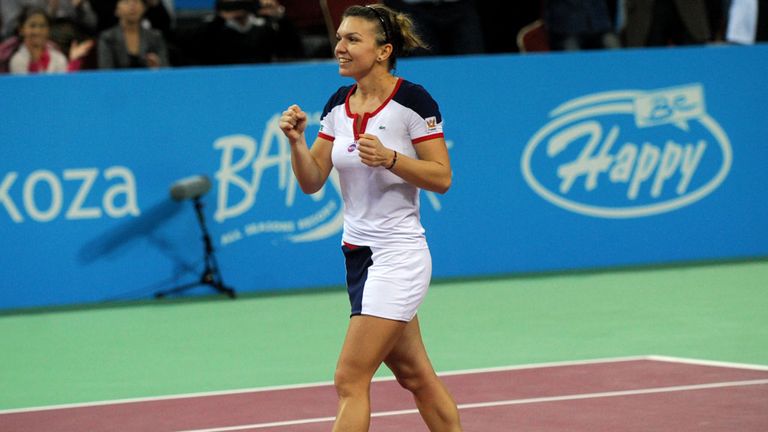 The Romanian won 2-6 6-2 6-2 to collect her sixth WTA Tour title since early June and take her earnings for 2013 beyond one million American dollars.
This latest success will also move the 22-year-old three places up the world ranking to No 11.
Halep's victory in Sofia was completed in 98 minutes but, for almost an hour, it was her Aussie opponent who looked well placed to lift the trophy.
But Halep finished the stronger by winning 10 of the last 12 games.
She said: "I played really well this week. I want to thank everybody who came here to support me.
"I had some problems with my leg but I wanted so much to win this match and this tournament that now I'm just happy. I hope to play next year like this year.
"I won a lot of titles this season, I played really well and it's not going to be easy next season.
"I just want to enjoy my time on the WTA tour and to feel the pleasure in every moment on the court."
Beaten Stosur added: "It was a tough match. I was trying hard but today she was just too good."