The Aegon Championships and Gerry Weber Open are granted World Tour 500 status
The Aegon Championships at Queen's Club and Gerry Weber Open in Halle have been granted World Tour 500 status.
Last Updated: 08/11/13 2:31pm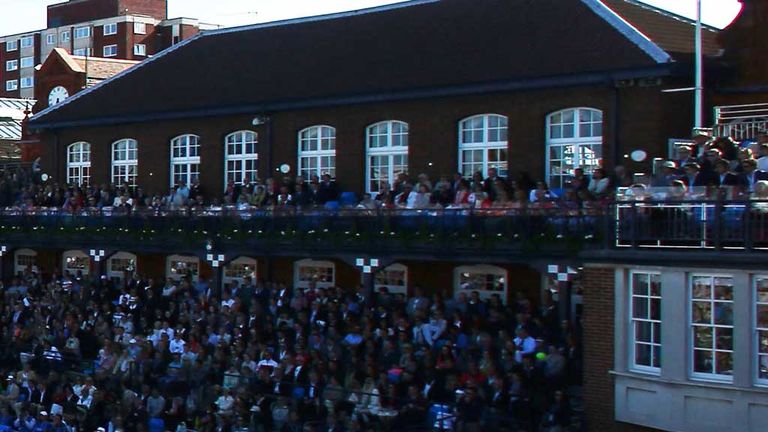 Both events are pre-Wimbledon warm-up tournaments, and have been upgraded from the Tour 250 tier.
The development will result in increased prize money to coincide with a three-week grass-court swing between the French Open and Wimbledon in two years' time. Currently just two weeks separate the grand slams.
Queen's tournament director Chris Kermode said: "The Aegon Championships has always been a world-class event and this move further strengthens the status of the tournament with increased ranking points and prize money at an exciting time for grass-court tennis, with The Championships, Wimbledon expanding the season in 2015."
Meanwhile, the ATP confirmed that prize money for Tour 500 events would increase by an average of 10% annually over the next five years.
Laurent Delanney, chief executive of ATP Europe, said: "We are delighted to have reached this outcome which sees significant prize money increases for the players, as well as the addition of two very strong tournaments in Queen's and Halle to the ATP World Tour 500 category from 2015.
"The decision not only strengthens the 500s category as a whole but also enhances the grass-court season leading into Wimbledon. It is a terrific outcome for our players, tournaments and the sport as a whole."
Queen's and Halle will join Rotterdam, Dubai, Rio de Janeiro, Acapulco, Barcelona, Hamburg, Washington, Tokyo, Beijing, Valencia and Basle as Tour 500 events.