LTA to considerably reduce funding for Britain's young hopefuls in 2014
The number of young British tennis hopefuls receiving funding from the LTA will be reduced considerably next year.
Last Updated: 08/11/13 8:32pm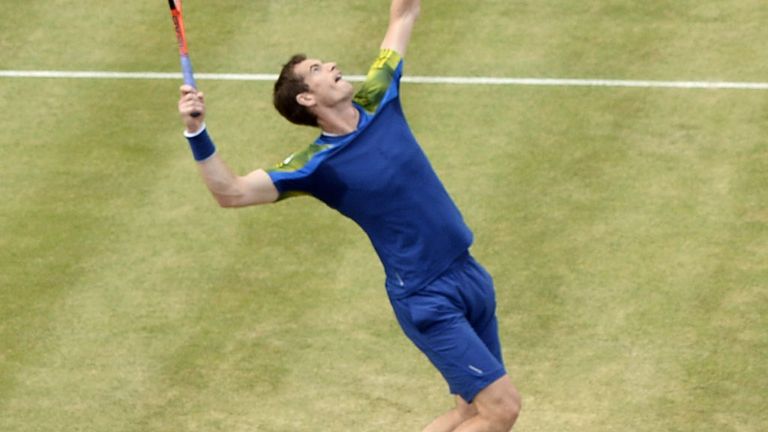 The changes are part of a £2m reduction in the performance budget, with a further 10 per cent cut to follow in 2015.
It is hoped that by limiting the amount of money given to Britain's young players, it will focus their minds on working harder in a bid to improve their world rankings which would - in turn - see an increase in personal funding.
The governing body has been criticised for encouraging 'a something-for-nothing culture' that has fuelled underachievement in British tennis over the past few decades.
In the past, the LTA has been viewed as 'a soft touch,' with the new rules - that come into existence in October 2014 - meaning that no player over the age of 24 will be eligible for central funding while doubles players will not be directly funded at all.
As part of a toughening up by Britain's governing body, players will also need to meet stricter ranking targets for their age, with predictions suggesting that only around six players will receive direct funding - a figure down from 16 this year.
Overall, the LTA expects to cut the numbers of juniors it funds from 450 to
around 250 when changes come into effect next year.
Huge investment
Despite huge investment during the past decade, Britain only has two players - Andy Murray and Laura Robson - in the top 100 of the singles rankings.
After eight years at the helm of the LTA, chief executive Roger Draper left in September to be succeeded in January by Michael Downey - the current head of Tennis Canada.
Simon Jones, the LTA's head of performance, speaking earlier this year said: "In men's tennis, no doubt about it, we've got to pull a few different levers to try to get the environment such that they're going to work harder and put more effort in.
"What we've got to do is provide an environment that creates extraordinary efforts. The message is they've got to work harder."
Those players who are directly funded from next year will also be required to give back 20% of their annual prize money up to the value of the support they receive.
Players over 24, and doubles players, can top up their earnings through a tournament bonus scheme, whereby the LTA rewards victories with supplementary prize money.