Spanish veteran Nuria Llagostera Vives banned for two years
Spanish veteran Nuria Llagostera Vives has been banned for two years under anti-doping rules.
Last Updated: 11/11/13 7:49pm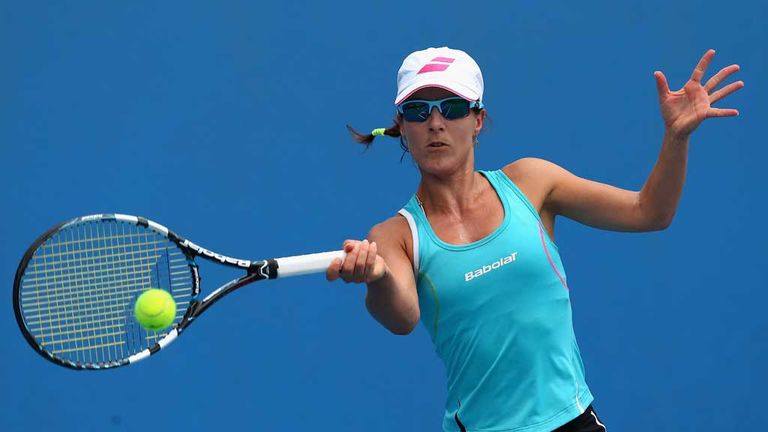 Vives, 33, tested positive for d-methamphetamine at the Bank of the West Classic in Stanford this summer.
A statement from the International Tennis Federation read: "An independent hearing was held, in which Ms Llagostera Vives was not able to demonstrate how the d-amphetamine entered her system.
"She was, therefore, unable to satisfy the preconditions for mitigation.
Confirmation
"Ms Llagostera Vives's commission of an Anti-Doping Rule Violation was, therefore, confirmed and it was determined that she is suspended from participation for a period of two years, commencing from 8 September 2013, the date on which she was provisionally suspended."
Llagostera, who has two career singles and 16 doubles titles, denied deliberately doping and suggested to the tribunal she may have inadvertently ingested d-methamphetamine by drinking from the wrong water bottle while training.
The day before the doping control, Llagostera Vives had visited San Francisco but said she had "only consumed a bottle of water" while there, the ruling stated.
ITF expert witness Christiane Ayotte said the banned substance "was and is available only as a street drug (crystal meth or meth) or as a stimulant or as a party drug."
Llagostera Vives reached a career-high singles ranking of 35 in 2005 but has only played doubles in the last two years.
She had been due to play with Italian Francesca Schiavone in Stanford but they withdrew prior to their first-round match.
The decision follows suspensions for Marin Cilic and Viktor Troicki, both of whom had their bans reduced on appeal by the Court of Arbitration for Sport.