Serbia's Janko Tipsarevic out of Davis Cup final against Czech Republic
Serbia will go into the Davis Cup final against the Czech Republic without Janko Tipsarevic.
Last Updated: 16/11/13 6:17pm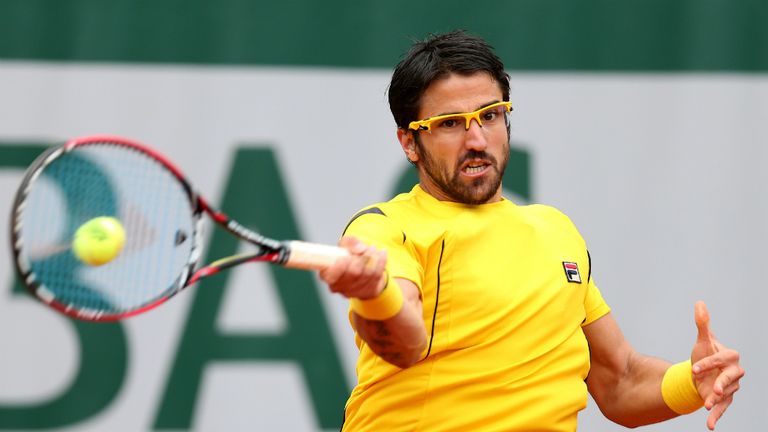 The world No 36 has lost his battle to recover from the heel injury he sustained in Valencia last month.
The news is a huge blow to Serbia's hopes of emulating their victory in 2010, and piles the pressure on Novak Djokovic to win both of his singles rubbers in Belgrade.
With Viktor Troicki unable to overturn his suspension for missing a drugs test, Tipsarevic will be replaced by world No 117 Dusan Lajovic, while Nenad Zimonjic and Ilija Bozoljac will play Saturday's pivotal doubles.
Djokovic will be first on court on Friday as he takes on veteran Radek Stepanek, with Lajovic taking on world No 7 Tomas Berdych in the second singles.
Lukas Rosol and Jan Hajek will then play the doubles for the defending champions against Zimonjic and Bozoljac, with the reverse singles to follow on Sunday.
The tie could come down to the final rubber, with Djokovic looking to extend his 12-match winning streak against Berdych on hard courts.
The 26-year-old has won his last 22 matches on the ATP Tour, winning the last four tournaments he has contested in Beijing, Shanghai, Paris and London
Djokovic said: "Tomas is one of the best players in the world and although he's never beaten me on a hard court, we have had a lot of long and tough matches."
Berdych added: "It's not going to be easy at all. But we are in a position that this is not a single tournament - we have five matches to try to score three points.
"Basically every match is very important but if we don't win some of them we still just need three points - we don't need all of them."