Tennis: Melanie Oudin unable to practice at full intensity because of muscle problem
Melanie Oudin has been forced to cut back her off-season programme because of a potentially-serious muscle condition.
Last Updated: 25/11/13 9:45pm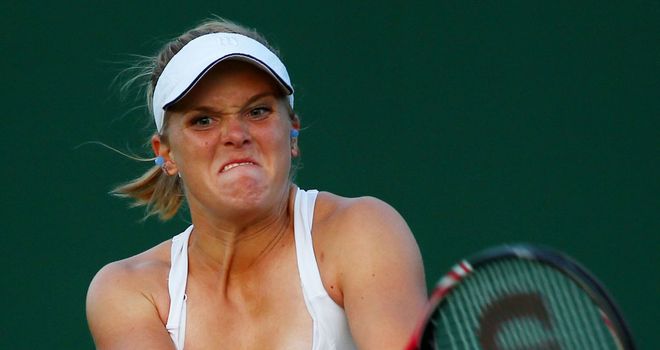 The American, who was a US Open quarter-finalist in 2009, wrote on her Twitter feed she had been diagnosed with rhabdomylosis.
She wrote: "Hey guys, so my off season is a little paused at the moment cause I have gotten rhabdomyolysis.
"I am doing everything possible for a speedy recovery. Maybe if you could say a little prayer for me that things start looking up I would so appreciate it. Thank you!!! #stayinpositive."
Oudin, 22, burst on to the scene in 2009 when she pulled off a series of upsets to reach the last eight at Flushing Meadows, former world No 1 Maria Sharapova among her victims, but she ended the season ranked a lowly 129 in the world.
Rhabdomylosis is a condition in which damaged muscle tissue can break down and get released into the blood stream. It can be very serious, harming the kidneys and potentially causing kidney failure at its worst.
Heavy exertion can also exacerbate the condition leading to Oudin's decision to cut back on her workload.