Sport England may suspend some of its funding to grassroots football and tennis
Public funding for football and tennis may be cut due to the falling numbers of participants in England.
Last Updated: 12/12/13 12:29pm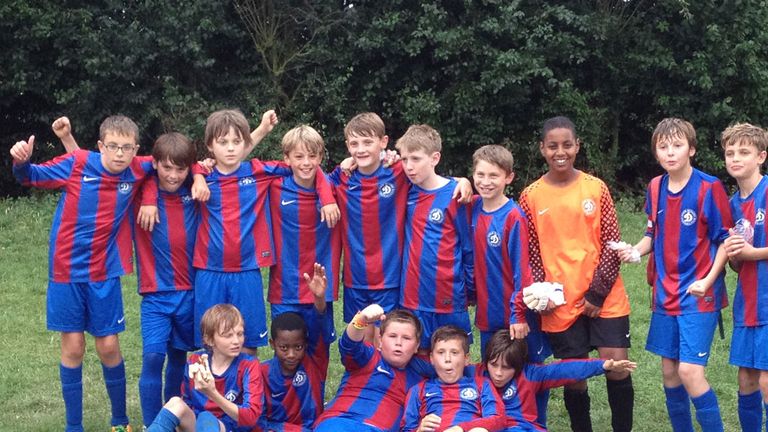 Sport England has released figures which show 15.5 million people are taking part in sport every week, maintaining the post-London Olympics increase.
However, football has fallen behind swimming, athletics and cycling in terms of numbers taking part while tennis has not seen any sustained bounce in numbers, despite Andy Murray's historic Wimbledon victory.
Sport England distributes Lottery money to sports at grassroots level and will hold meetings with the Football Association and the Lawn Tennis Association before deciding in January whether up to 20 percent of their funding should be suspended.
Football was awarded £30m in funding for 2013-2017 but participation numbers are down to 1.83m, a drop of 100,000 since April, and more than four per cent down on the 2005 figure.
Tennis had a £530,000 funding cut imposed earlier this year but is in danger of losing more of its £17.4m four-year award, participation having fallen from 423,400 in April to 406,000.
Sport England chief executive Jenni Price said: "We are very disappointed by football's results and the FA really need to grasp this.
"There is now to be a discussion with the FA and our board, but we operate a payment for results scheme, so football is definitely in the at-risk zone.
"The FA has the power to do an enormous amount of good for grassroots football as they have a lot of sponsorship, a lot of power and connections, but they need to focus and work much more effectively. They have to think big in their participation programmes."
Tennis facing further cut
Tennis did experience a small boost following Murray's triumph but Price says that it proved short-lived.
"The tennis results are also disappointing," she said. "As fantastic as Andy Murray's victory at Wimbledon was, that gives them a platform and a great profile.
"They did a lot in August and September and had a bit of a lift from that but it was not sustained. They need a really good delivery system outside the clubs such as on the park courts and they will be getting that message very loud and clear from us."
The figures reveal that cycling is a major success story, with more than two million weekly participants.