Mubadala World Tennis Championships: Andy Murray happy with movement on return
Andy Murray was happy with his physical condition if not the result after returning to action after his 15-week lay-off.
Last Updated: 27/12/13 9:14am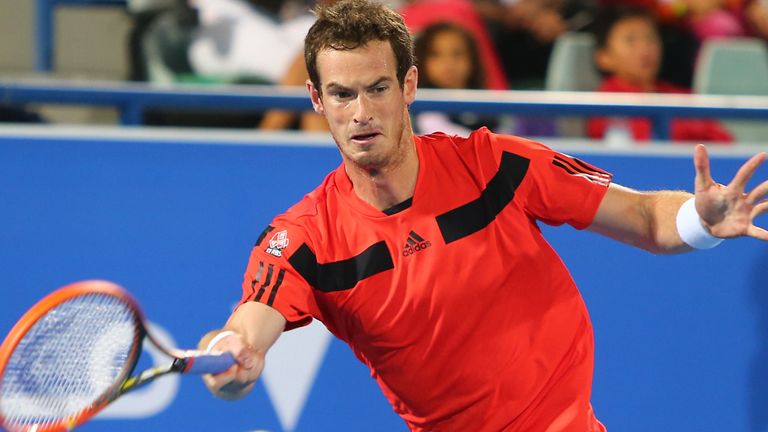 The 26-year-old world No 4 was forced to call an early end to his 2013 season in order to have surgery on his lower back.
The Wimbledon champion is making his comeback in this week's Mubadala World Tennis Championships but he went down 7-5 6-3 to Frenchman Jo-Wilfried Tsonga in his opening match in the exhibition tournament at Zayed Sports City.
"I moved well in the first set, especially once I got into the rallies," said Murray.
"I didn't feel slow at all. In the second, I slowed down slightly, but that's something that is going to get better by playing matches. I can't expect to feel great for long periods of matches straightaway.
"But it was a good workout. You want to play your best, but you need to be realistic and patient. I will play better tomorrow than I did today.
"I was hitting the ball okay, moving well for the most part. Moving is the most important thing. I just need to be able to do it for a longer period. I just felt like I hadn't played a match for a while."
Murray has been in Florida recuperating and will make his return to the ATP Tour at next week's Qatar Open in Doha.
"Some parts of the lay-off were nice. I got to spend a lot of time at home, which is something we don't get to do much," he said.
"It wasn't that difficult for me, mentally, to be sitting because it wasn't like I was playing one day and twisted my ankle and couldn't play or my back just went one day. I feel fresher."