ATP Qatar Open: Andy Murray says back operation a success as he launches season
Andy Murray is feeling no ill effects from his back surgery and is hoping he can be even better than before.
Last Updated: 31/12/13 5:23pm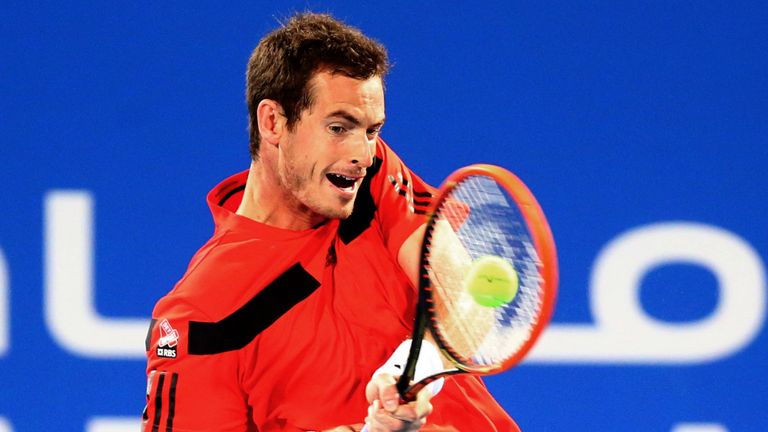 Murray underwent surgery on his problematic back after the US Open but he kicked off his season with a 38-minute demolition of local wildcard Mousa Zayed at the Qatar Open on Tuesday.
He is hoping the operation will give him a better range of movement - and no pain - whilst playing this year.
"I guess with most surgeries you are trying to be better than you were before - and so far the results have been good," he said.
"I haven't lost any strength, I was training two weeks after the surgery, I was on the bike and everything has been going well.
"I don't feel like I've lost speed, or strength. But I will know better when I'm playing matches against the best players in the world. It's one thing doing all this stuff in the gym and in practice but until I start doing it in matches - that's where the confidence will come from."
Effects
Murray admitted the effects of the back injury last season are "difficult to explain."
"There's a lot of things which were a problem. But what exactly the one thing that it was, you know, I may not necessarily know, but I am hoping that the procedure I had done works," he said.
"I was getting a lot of pain in my lower back, down my leg and into my foot. They were the symptoms I had but they could have been caused by quite a few different things."
"I don't want to go into what shots it was hurting on, but the surface at Wimbledon helped. The lower bounce, the quicker court - you don't have to generate and rotate as much to generate the power."
Murray will go in 2014 more popular than ever with the British public, and he says their support can be the difference between winning and losing.
"In the last couple of years the support has been getting better and better, and it does make a big difference when you are playing Wimbledon, or Olympics, or Davis Cup. And I've played pretty much my best tennis in those situations when I have had the crowd with me," he said.