Roger Federer confident he can revive career following disappointing 2013 campaign
Roger Federer is confident he can bounce back from a disappointing 2013 Grand Slam campaign.
Last Updated: 09/01/14 11:17am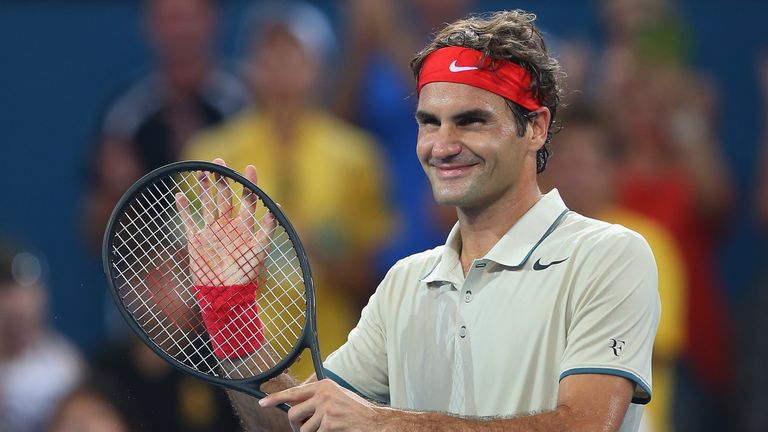 The Swiss ace failed to reach a major tournament final last season for the first time in 11 years, leading to him dropping out of the world's top five.
His stunning second-round defeat to Sergiy Stakhovsky as Wimbledon also ended his run of reaching 36 consecutive Grand Slam quarter-finals, and Tommy Robredo knocked him out in the fourth round of the US Open.
Federer was rumoured to be considering retirement, but the 32-year-old upped his training schedule in the off-season and hired Stefan Edberg as his new coach.
The 17-time major champion now feels he is in great shape heading into the Australian Open this month, although he admits it could take a few months before he is back to his best.
"I trained probably harder than all the guys ranked ahead of me in the off-season, because they went off to play exhibitions, like I did last year," Federer said.
Thrill
"So that goes with me. I did full-on months, which I haven't done in a long time and my body held up for that.
"Then I played singles and doubles in Brisbane last week, and I really feel I'm on my way back.
"Who knows? Maybe I'm playing my very best in March or April is my feeling. But I still feel there's a lot possible right now."
Federer insists he has not lost the desire to win tournaments, and he believes he can add to his career haul of 77 ATP Tour titles this year.
"The thrill of holding up a trophy and the thrill of being before match point is an amazing one," Federer added.
"That's probably deep down why I'm playing. But of course there's so many other things I can do at the same time."