Roger Federer hopes tough pre-season regime will help him return to his best
Roger Federer believes his gruelling pre-season will help him return to his best form.
Last Updated: 10/01/14 9:44am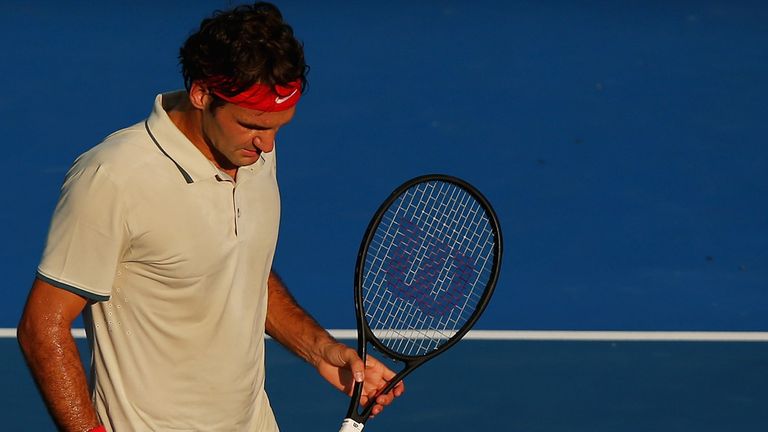 The 17-time Grand Slam champion won just one title last year, slipping to world No 6 in the process, but has responded by ignoring exhibition matches while bringing in Stefan Edberg as a coach for the early part of the year.
"I probably trained harder in the off-season than all the guys ahead of me in the rankings," Federer told the Independent.
"They went off to play exhibitions, like I did last year, so that [counts in my favour]. I did a full-on month [of training], which I haven't done in a long time.
"I really feel like I'm on the way back. Who knows? Maybe I'll play my best in March or April. That's my feeling, but I still feel there's a lot that's possible right now.
"Maybe that's why I haven't set particular, special goals. I just want to get back to a good level and then, hopefully, I can start winning tournaments again."
Edberg will work with Federer for a minimum of 10 weeks, starting at the Australian Open in Melbourne next week.
"I'm very inspired and motivated right now," Federer added. "Of course, working with Stefan Edberg is a very special situation for me.
"He was the man who I was watching the most when I was growing up and has influenced me most in terms of inspiring me as a tennis player.
"So to spend some weeks with him throughout the year is going to be very special for me."