Rafael Nadal insists courts are faster than ever at the Australian Open
Rafael Nadal raises concerns over the supposedly quicker courts at Melbourne Park ahead of the Australian Open.
Last Updated: 11/01/14 1:43pm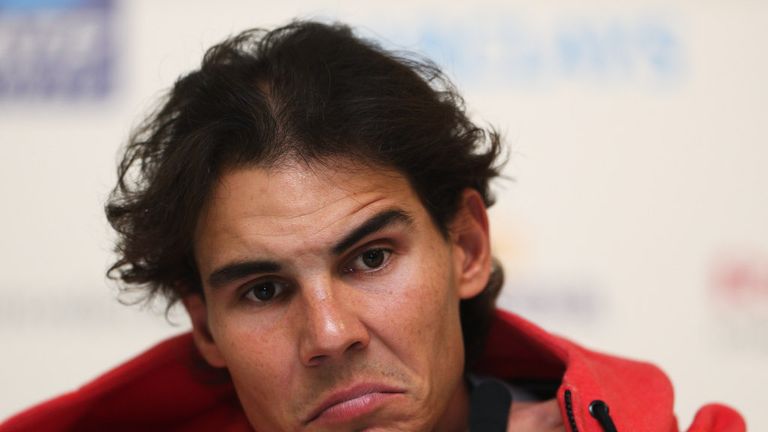 Court speed was one of the hot topics of conversation in the pre-tournament press conferences, with Roger Federer and Andy Murray dismissing such suggestions.
The annually relaid Plexicushion is exactly the same as previously used at the season's opening Grand Slam according to tournament director Craig Tiley.
Nadal, who has enjoyed his greatest success on clay with eight French Open titles to his name, is making his first appearance in Melbourne since his infamous marathon final with Novak Djokovic in 2012, having missed last year's event.
When asked about the court speed, Nadal said it was: "Completely different conditions than what I remember of this tournament. Faster conditions than I ever played here in Australia.
"I really don't understand very well why they change because the last couple of years, Australian Open had amazing matching, long ones, good ones for the crowd. I don't know why the people who decide to make the conditions that fast.
Competitive
"I am not sure for the show is the best thing. But they decide and I'm just a player to try to be competitive from the beginning.
"I arrived one week before. I think that I am practicing better a little bit every day. I hope to adjust my game to these conditions."
In contrast, Murray said the conditions were the "same as last year, exactly the same. Same balls. Same speed."
Federer added: "I think even these conditions here, we'll see long rallies after all. We're not talking about a lightning speed court.
"In Brisbane it was fast, but it wasn't lightning either. This is like medium, if that. I don't know what the big problem is."