Australian Open: Laura Robson is hopeful she has found an ideal coaching set-up
Laura Robson says she is happy with her current coaching set-up and hopes it will prove to be a long-term arrangement.
Last Updated: 12/01/14 3:03pm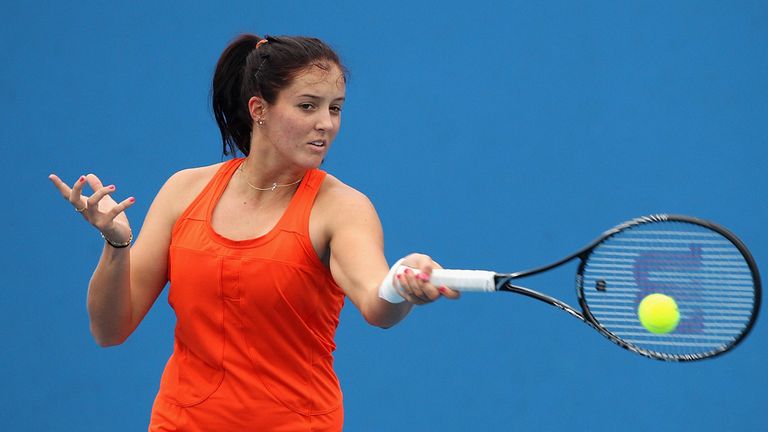 The 19-year-old Brit has already worked with a succession of coaches and split from Miles Maclagan after only four months at the end of last season.
However, during the off-season she began working with veteran American coach Nick Saviano and 31-year-old former professional Jesse Witten, who will take on most of the responsibility at tournaments.
And Robson said: "I think Nick's a great coach and I think Jesse is someone great to travel with.
"I'd like to spend as much time as possible with them but it's one of those things where you never know how it's going to work out.
"I've got someone like Jesse who's great with all the tactical stuff and then, when I'm in Florida with Nick, he's fantastic with all the technical stuff.
"I'm still at that stage where I'm developing as a player and fine-tuning small details. Nick has so much experience with that and Jesse's learning from that and we're kind of working as a unit."
Some of the top male players are to work with high profile coaches this season but Robson does not plan to follow suit, although there is one former great who she might like to work with at some point.
"It would be good to have (Steffi) Graf, but I don't see her doing it," said Robson "It would be quite fun."
Robson happy with her form
Robson's preparations for the Australian Open have been severely hampered by a left wrist problem and she has not yet completed a match this season.
She pulled out midway through her first-round match in Hobart earlier this week but said: "I just wasn't quite ready to play a match and didn't want to make anything worse.
"It seems to be cleared up now, my wrist feels pretty good.
"I'm not someone who needs a load of practice to be able to play well, I've always been naturally quite good at hitting, I guess. I'm happy with how I'm playing right now."
Robson will begin her campaign on Monday against 18th seed Kirsten Flipkens, a surprise Wimbledon semi-finalist last year.
"I've seen her play quite a few times," said Robson. "I've never played her but she's a tricky player. She plays a lots of slices, comes in. It should be interesting."