Australian Open: Andy Murray 'in good shape' ahead of Melbourne Grand Slam
Andy Murray talks about his rehabilitation following surgery describing how the injury had seriously affected his life.
Last Updated: 12/01/14 2:31pm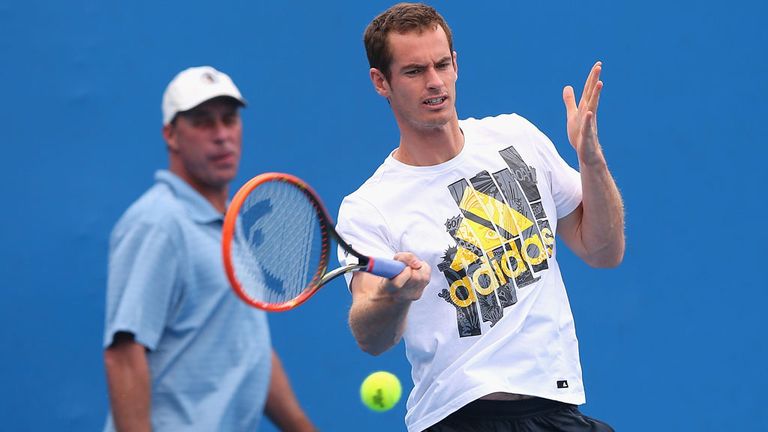 He mentions the constant pain he had endured for a year and a half but he now says he feels as well as he has for many months.
Murray goes into the Australian Open, which starts on Monday, with just two competitive games behind him in over three months following his operation in September.
However, he is in good physical shape ahead of his Melbourne opener against Japan's Go Soeda
And the world No 4 and Wimbledon champion said: "My back's fine and I have confidence in it for the first time in a long time.
"But the rest of my body needs to get used to playing matches again, and it's hard to know how long that will take.
In bed for two weeks
"After the operation I basically spent all day, every day in bed for about two weeks. I spent a lot of time playing Grand Theft Auto on PlayStation.
"I also had a doctor come round a couple of times to look at the wound and the scar.
"I had been dealing with the injury for a long time, 18 months at least. It was bad this time last year, then it got really bad playing on the clay courts.
"That was the worst it ever was. I took some time off before playing on the grass courts and that helped but when I went back to play on the hard courts it got worse again."
And the 26-year-old admits he had suffered a lot of pain before going under the knife.
He added: "That's another thing that made the surgery easier to deal with, because my back was hurting all day, every day.
"Some days I would wake up feeling horrible and it would just get worse from there.
"I wasn't able to do any of the things I like to do away from the courts, so it was taking over my life, and I knew I needed to do something about it."