Australian Open: Champion Victoria Azarenka happy with preparations
Two-time defending Australian Open champion Victoria Azarenka is happy with her preparations for the tournament.
Last Updated: 12/01/14 6:13pm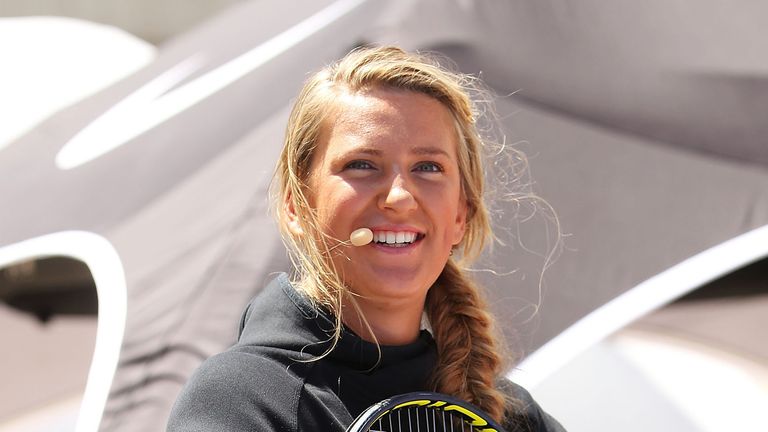 The Belarussian has triumphed in Melbourne for the last two years although Serena Williams is the number one seed for this year's event following an impressive 2013.
The American, who last won the Australian Open in 2010, suffered only four defeats in the whole of last season.
Fifty per cent of Williams' defeats last year came against Azarenka and the rivalry is the closest the women's game has got to the competition at the top of the men's game.
But Azarenka has managed only three victories against Williams from 17 matches, while third seed Maria Sharapova has lost 14 straight times against the world number one dating back to 2004.
"I think it was a great preparation, the whole week in Brisbane, to play actually so many different types of players," Azarenka said of playing Brisbane.
Great week
"That's what you want to get at the beginning of the season and in preparation for an event like this. It was a great week for me."
Azarenka's final opponent last year was Li Na, who is the fourth seed this time around after the most consistent season of her career in 2013.
Li's main ambition is simply to stay on her feet after twice taking medical time-outs during the final 12 months ago, once for a twisted ankle and then when she fell and hit her head.
The Chinese star also made the quarter-finals at Wimbledon and the semi-finals at the US Open, and she had no doubt what her target is for 2014
"I really wish I can win another grand slam," said the 2011 French Open champion. "This is the goal for me. I will keep going for that."