Australian Open: Andy Murray is pleased with form heading into the last 16
Andy Murray said he was pleased to come through his match against Feliciano Lopez in the third round in Melbourne.
Last Updated: 18/01/14 7:51pm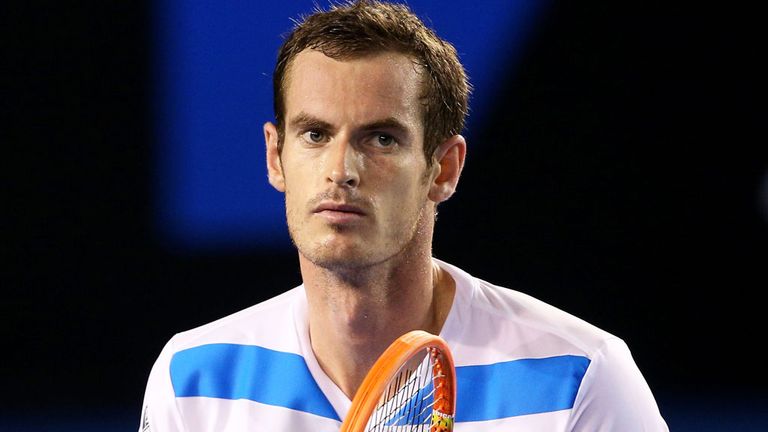 The British No 1 reflected on his toughest match since returning from back surgery, confirming he has not been troubled by the problem on court.
"It's pretty good so far, I've recovered well after the matches," he said. "From time to time a bit of stiffness and soreness, but for the most part it's been good.
"It's better than it was. You normally are going to get some stiffness and stuff in an area where you've had surgery. It takes a bit of time for that to go away.
"I wouldn't expect to play my best tennis straight away," he said. "But if I can get myself near to that and keep improving I'll give myself a chance against most players."
Murray had beaten Lopez in all seven of their previous matches and after a tight first set the fourth seed proceeded to assert his dominance over the Spaniard.
"Today was a big step up for me. Feliciano is a top-30 player. He's a tricky opponent to play," Murray added.
Good record
"I know I have a good record against him, but it doesn't change the fact he's not an easy guy to play against. Very different type of opponent to what you normally face.
"So it was a good test for me, and I did well."
Murray paid tribute to his next opponent, Stephane Robert, a veteran of the Challenger Tour who lost a qualifying match but has made the most of a lucky loser ticket.
"It's good to see. He's 33 years old and it could be easy to stop playing if you're not in the top hundred or necessarily making a great living," he said.
"But it does show if you stick at it, you're professional, when your chance comes, you take it, you can do great things.
"Great for him. Good for tennis as well. He's played six or seven matches already. He'll be match-tight, that's for sure."